Quick recipe finder Zupfe loaf with Gruyère
Zupfe is a rustic Swiss bread traditionally enjoyed as part of a large Sunday brunch. Its characteristic elements are the inclusion of milk and butter which adds richness as well as flavour.
By Janet Basu From The Great British Bake Off
Ingredients
Method
Warm 150ml/5fl oz of the milk in a small pan to blood temperature then mix in the yeast and set it aside until the mixture becomes frothy.

Sift the flour and salt into a bowl and make a well in the centre. Add the yeast mixture, the butter, Gruyère and the remaining milk and knead the mixture for about 10 minutes, adding a little more flour if needed.

Place the dough in a large, clean bowl, cover with a dry tea towel and set aside in a warm place until it has doubled in size – about one and a half hours.

Remove the dough from the bowl, divide it into six equal portions and roll each into a long strand. Pinch the strands together at the top, plait together loosely and place on a greased baking tray.

Brush the loaf with the beaten egg and place in a cold oven. Turn the oven to 170C/325F/Gas 3 and bake the loaf for 45-50 minutes or until the loaf is golden-brown and the bottom sounds hollow when its tapped.
How-to videos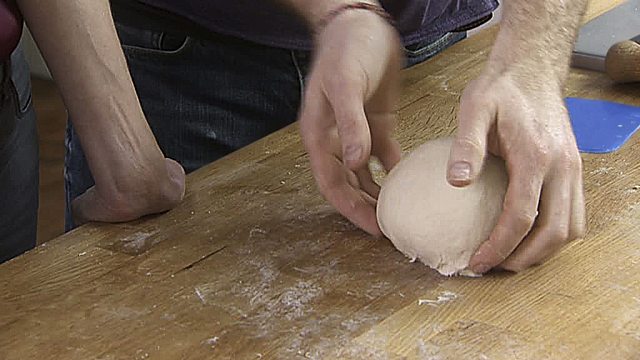 Related Recipes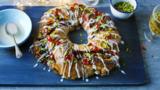 Mincemeat and marzipan couronne ('crown')
This recipe is from…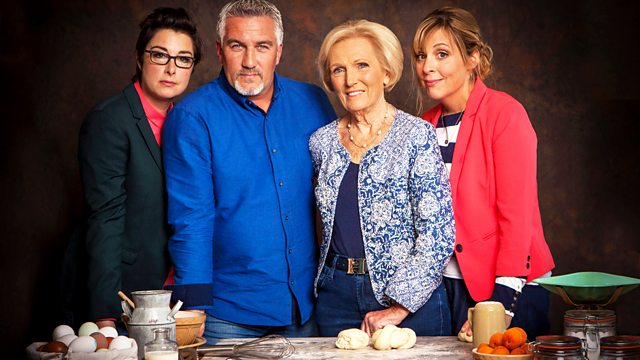 The Great British Bake Off
Episode 3
BBC One
Recipes from this episode