Quick recipe finder Yorkshire pudding with red onion gravy

By James Martin From Saturday Kitchen Best Bites
Ingredients
For the red onion gravy
Method
Preheat oven to 220C/430F/Gas 8.

Place the flour, eggs and seasoning into a food processor.

Turn on and blend to a paste before adding the milk. Continue to process until a smooth batter is formed.

Pour into a jug and place in the fridge to rest. This works best if you are able to leave it overnight.

Place the Yorkshire tins on a baking tray, then put the beef dripping into the tins and place in the oven. Heat for 5-10 minutes until smoking hot.

Pour the batter into the tins and bake for 10-15 minutes until golden brown and risen around the edges.

Meanwhile, heat a sauté pan until hot then add the butter, sliced onions and garlic and cook for 8-10 minutes until tender but not coloured.

Add the red wine and reduce by half.

Add the beef stock and bring to the boil.

Reduce the heat to a simmer, add the balsamic vinegar and thyme and cook for 10-15 minutes.

Season with salt and black pepper.

Serve poured over the Yorkshire Pudding.
Related Recipes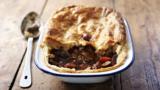 How to make steak and ale pie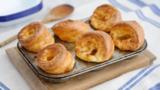 Yorkshire puddings
This recipe is from…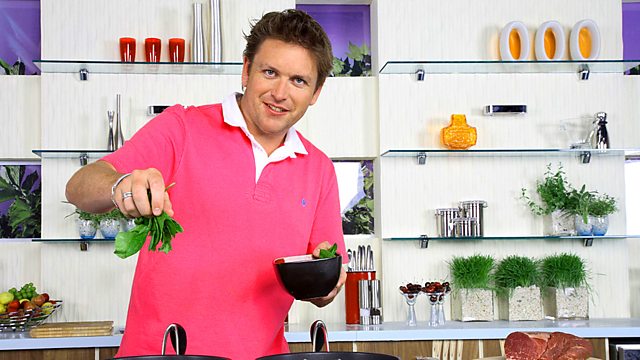 Saturday Kitchen Best Bites
210. 29/11/2015
BBC One
Recipes from this episode