Quick recipe finder Portuguese custard tarts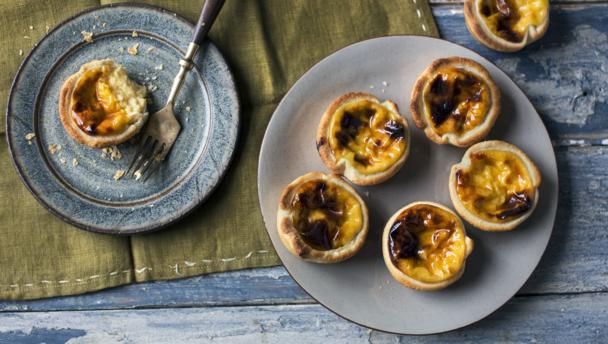 These flawlessly authentic Portuguese custard tarts provide a delicious hit of sugar, vanilla and crisp pastry.
By Bruno Pinho From Nigel Slater: Eating Together
Ingredients
For the sugar syrup
For the custard filling
Method
Preheat the oven to its highest setting, or at least 230C/210C Fan/Gas 8.

For the sugar syrup, bring the sugar, cinnamon and lemon rind to the boil in a saucepan with 250ml/9fl oz water. Reduce the heat until the mixture is simmering, then simmer for 3 minutes. Set the syrup aside until completely cool. Once cool, discard the cinnamon stick and lemon rind.

For the custard filling, mix the flours together in a bowl. Pour in a little bit of milk and stir with your finger until combined.

Bring the remaining milk to the boil in a saucepan over low heat, stirring regularly.

Gradually add the boiled milk to the flour mixture and whisk for 1 minute, or until smooth and well combined.

Slowly whisk in the sugar syrup until well combined.

Whisk in the egg yolks, whole egg and vanilla seeds until smooth and well combined. Set aside.

Roll out the pastry onto a lightly floured work surface to a rectangle measuring approximately 50×30/20x12in, but more importantly to a thickness of 1mm.

With the longest edge of the pastry rectangle facing you, roll the pastry as tightly as possible, brushing it from right to left with water as you go. Cut the pastry roll into 2cm/¾in-thick discs.

Place the discs in the holes of a muffin tin and massage them with a circular motion using a wet thumb, until the pastry rises up the sides of the holes in the tray. Make sure you don't make any holes in the pastry.

Fill the pastry cases with the custard until they are almost, but not quite, full.

Bake the custard tarts in the oven for 20 minutes, or until the pastry has risen and the surface of the custard is scorched. Set aside to cool for at least 10 minutes before serving to allow the custard to set slightly.
Recipe Tips
To glaze the tarts, spray them with a chefs' water-pressure sprayer as soon as they come out of the oven.
Related Recipes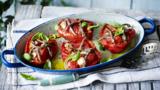 Piedmontese peppers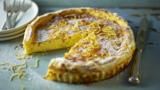 Lemon and ricotta tart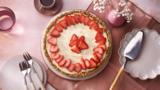 Strawberry mascarpone tart
This recipe is from…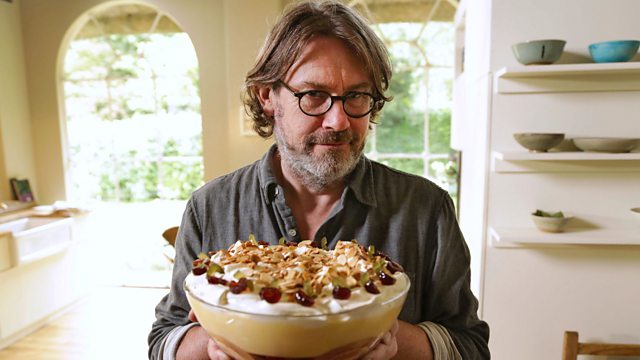 Nigel Slater: Eating Together
3. Custard
BBC One
Recipes from this episode