Quick recipe finder Medieval chicken with whole garlic cloves
Meat was often cooked with spices in Medieval times. Serve this unusual but delicious roast chicken with mashed potatoes or crusty bread and a crisp green salad.

By Clarissa Dickson Wright From Great British Food Revival
Ingredients
Method
Preheat the oven to 230C/450F/Gas 8.

Soak the saffron in a little of the wine. Rub the chicken all over with the pepper and cinnamon and place the chicken in an ovenproof dish.

Cut the tops off the garlic bulbs so you can see the cloves and arrange them around the chicken with the ginger. Pour a little olive oil into the garlic bulbs and pour the saffron and remaining wine around the chicken. Season the chicken with salt and place in the oven.

Roast for 20 minutes then lower the oven temperature to 170C/325F/Gas 3 and cook for another 40 minutes, or until the juices run clear and the chicken is cooked through. Baste the chicken and garlic regularly during cooking.
Related Recipes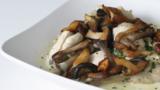 How to cook chicken in tarragon sauce
This recipe is from…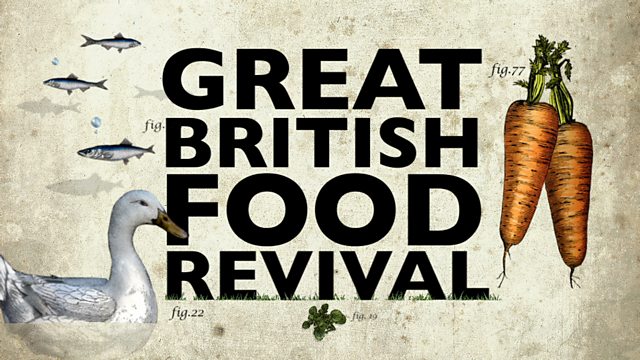 Great British Food Revival
1. Pears and Garlic
BBC Two
Recipes from this episode