Quick recipe finder Marmalade and sesame roasted salmon with crushed new potatoes

By Tony Tobin From Ready Steady Cook
Ingredients
For the roasted salmon
For the crushed new potatoes
For the dressing
Method
For the roasted salmon, place the salmon fillet into a hot pan and sear on all sides until golden-brown on the outside but still pink in the middle.

Brush the salmon with marmalade and olive oil, then roll in the toasted sesame seeds to coat well. Leave to cool and then, with a very sharp knife, slice the salmon thinly.

For the crushed new potatoes, place the cooked potatoes into a bowl, add the rest of the crushed new potatoes ingredients and crush roughly with the back of a fork.

For the dressing, place the dressing ingredients into a small bowl and whisk to combine.

To serve, place the crushed new potatoes onto a serving plate. Arrange the salmon slices alongside and drizzle with the dressing.
Related Recipes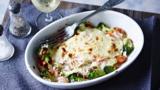 Broccoli and salmon bake
This recipe is from…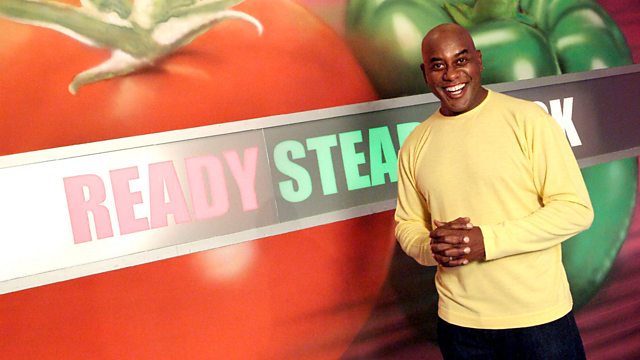 Ready Steady Cook
Episode 23
BBC Two
Recipes from this episode