Quick recipe finder Marinated feta, roasted pepper jam and lentil dressing
Serve garlic and mint-marinated feta cheese and red peppers with an unusual lentil dressing – add some flatbreads for mopping up the juices.
By Lesley Waters From Chefs: Put Your Menu Where Your Mouth Is
Ingredients
For the marinated feta cheese
For the lentil dressing
For the red pepper jam
Method
For the marinated feta cheese, place the cheese in a large shallow bowl and sprinkle over the garlic.

Add the mint leaves, drizzle over the olive oil and season with black pepper. Cover and leave to marinate for one hour at room temperature.

For the lentil dressing, whisk the balsamic vinegar and extra virgin oil in a bowl. Season with black pepper and stir in the cooked lentils. Set aside.

For the red pepper jam, heat the olive oil over a medium heat in a large pan. Add the peppers, chilli, bay leaf, garlic, sugar, lemon juice and juiced wedges.

Place a piece of wet greaseproof paper over the peppers and cover with a lid. Gently cook for 35-40 minutes, or until the peppers are really soft.

Remove the paper and lid from the pan and increase the heat. Simmer to reduce the liquid for about 3-4 minutes, taking care not to allow it to burn. Season to taste.
Related Recipes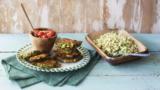 Cauliflower couscous with kale and feta fritters and tomato chutney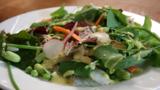 Summer salad
This recipe is from…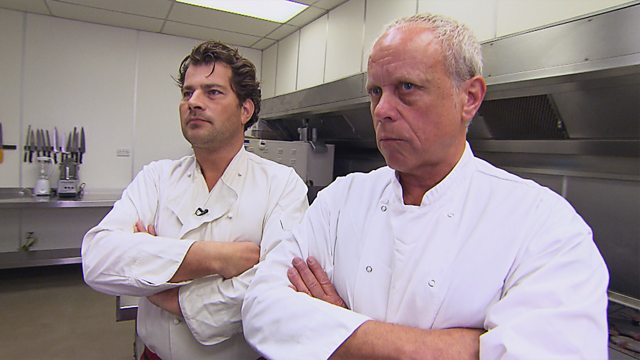 Chefs: Put Your Menu Where Your Mouth Is
6. Sarastro
BBC One
Recipes from this episode