Quick recipe finder Maple syrup sponge pudding with almond custard and blueberry compôte
Warm up with a deliciously moist steamed syrup pudding served with homemade custard and fruit compôte.

By Ed Baines From Chefs: Put Your Menu Where Your Mouth Is
Ingredients
For the syrup sponge pudding
For the almond custard
For the blueberry compôte
Method
For the syrup sponge pudding, generously grease the inside of an 850ml/1½pt pudding basin with the butter and place in the fridge for five minutes.

Remove from the fridge and add the maple syrup to the base of the pudding basin.

Put all the remaining ingredients into a large mixing bowl and mix until well combined. Pour into the basin over the maple syrup. Cover with a doubled piece of buttered foil, making a few pleats in the foil before pressing down firmly around the rim of basin. Secure the foil around the rim with string.

Place the basin in a steamer over a large pot of boiling water and steam over a moderate heat for one and a half hours, ensuring that the saucepan does not boil dry. If you need to top up, use boiling water.

In a heavy-based saucepan heat together the milk, double cream and vanilla pod.

In a large bowl, whisk together the egg yolks and caster sugar until light and airy. Whisk in the almond liqueur.

Whisk half of the hot milk mixture into the egg mixture, then pour the egg mixture back into the saucepan with the remaining hot milk.

Over a very low heat, cook the mixture, stirring constantly, until thickened into a smooth custard. Set aside.

For the blueberry compôte, put all the ingredients into a saucepan with four tablespoons (60ml/2fl oz) of water and bring to the boil. Simmer gently for five minutes and remove from the heat.

To serve, once the puddings are cooked, remove the foil, turn out the pudding and serve in wedges with hot almond custard and blueberry compôte.
How-to videos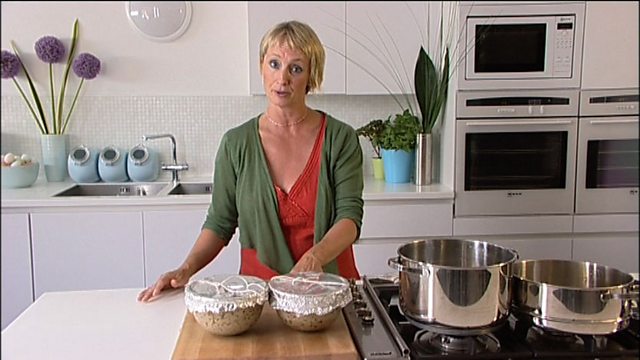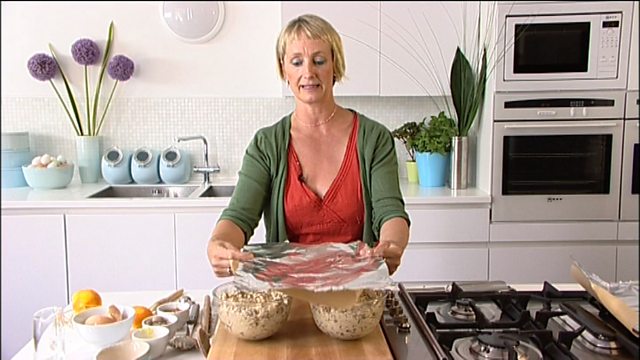 Wrapping a pudding for steaming
Related Recipes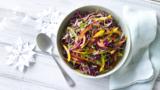 Sweet and sour slaw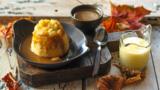 Toffee apple sponge pudding
This recipe is from…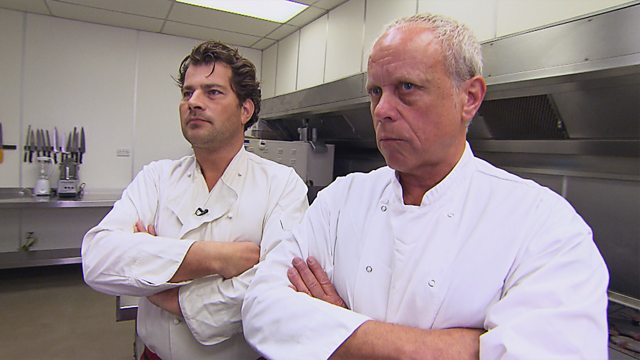 Chefs: Put Your Menu Where Your Mouth Is
1. The Orient Express
BBC One
Recipes from this episode