Quick recipe finder Butternut squash soup
James Martin's creamy butternut squash soup makes a simple vegetarian supper. Just add lots of bread and butter.

By James Martin From Saturday Kitchen
Ingredients
Method
Preheat the oven to 200C/400F/Gas 6.

Place the squash onto a baking tray and drizzle with the honey and olive oil.

Place in the oven to roast for 30-40 minutes, or until tender.

Heat a frying pan until hot, then add the onion and garlic and fry for 1-2 minutes.

Add the wine and stock and bring to the boil.

Simmer for about 3-4 minutes, then add the cooked squash.

Meanwhile, chop half of the basil and all the chervil and place into a food processor with the extra virgin olive oil and blend to a fine purée. Pour out into a bowl and set aside.

Place the butternut squash soup into a clean food processor. Add the cream, lime juice and zest and blend to a purée.

Return the butternut squash soup to the saucepan, heat through and season, to taste, with salt and black pepper.

To serve, ladle the soup into serving bowls, then top with a dollop of crème fraîche. Add a sprinkling of toasted pine nuts, drizzle with the herb purée and then garnish with the rest of the basil.
How-to videos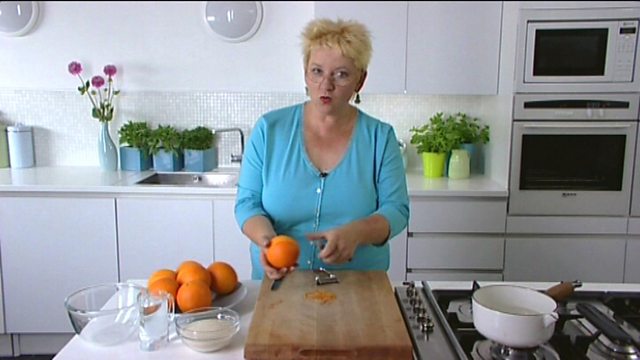 Related Recipes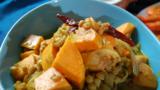 Bengali butternut squash with chickpeas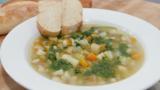 Country vegetable soup with basil pistou