Quick recipe finder Butternut squash crumble

By Simon Rimmer From Something for the Weekend
Ingredients
For the filling
For the crumble
For the topping
Method
Preheat the oven to 200C/400F/Gas 6.

Heat the oil in a frying pan over a medium heat. Add the onion and garlic and fry for 3-4 minutes, or until softened.

Add the leeks and cavolo nero or cabbage leaves and continue to fry for a further 3-4 minutes, or until wilted.

Add the roasted butternut squash, canned tomatoes and spices. Stir well, then season, to taste, with salt and freshly ground black pepper. Continue to cook for a further 4-5 minutes, then spoon the mixture into an ovenproof dish. Set aside.

For the crumble, in a bowl, rub together all the crumble ingredients, using your fingertips, until the mixture resembles breadcrumbs. Sprinkle the crumble mixture on top of the filling mixture in an even layer.

Bake the crumble in the oven for 20-25 minutes, or until the filling is bubbling and the crumble is crisp and golden-brown.

Meanwhile, for the topping, blend the olive oil, basil and lemon juice in a food processor until well combined.

To serve, divide the butternut squash crumble equally among four serving plates. Drizzle over the topping.
How-to videos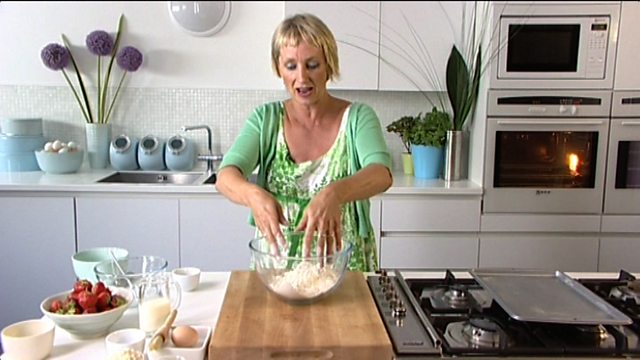 This recipe is from…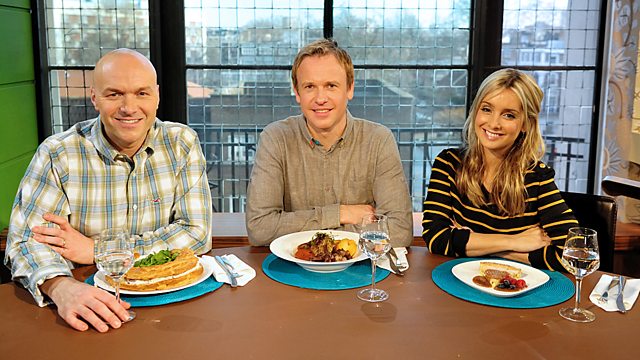 Something for the Weekend
18/10/2009
BBC Two
Recipes from this episode