Quick recipe finder Butternut squash and mushroom tarts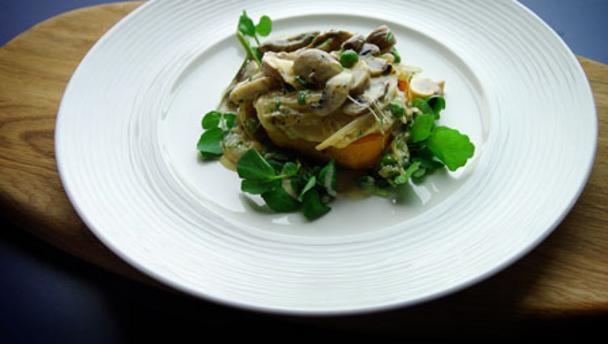 Use butternut squash as a delicious alternative to pastry – perfect for a vegetarian dinner party.

By Simon Rimmer From Something for the Weekend
Ingredients
For the butternut squash base
For the topping
Method
Preheat the oven to 200C/400F/Gas 6.

Cut the top section of a butternut squash into four thick slices. Trim the sides of each piece into a square shape.

Place the butternut squash pieces in a roasting tin and drizzle with olive oil. Add the garlic cloves and season with salt and freshly ground black pepper. Place in the oven for about 12-15 minutes, or until the butternut squash is soft but not falling apart.

Meanwhile for the topping, heat the oil in a frying pan, add the onions and cook over a low heat for 20 minutes, or until softened and caramelised.

Add the mushrooms and cook for five minutes.

Add the lemon juice and cook for 2-3 minutes further, or until evaporated. Add the peas, cream and tarragon and cook for a further 5-6 minutes, or until the sauce thickens slightly.

Place a piece of butternut squash on each plate, spoon over the mushrooms and serve with baby watercress.
Related Recipes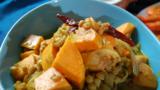 Bengali butternut squash with chickpeas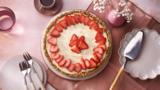 Strawberry mascarpone tart
This recipe is from…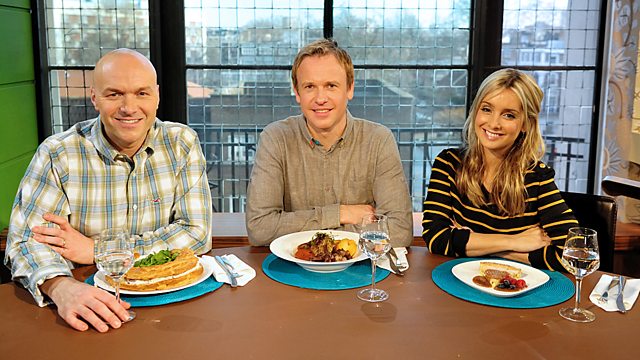 Something for the Weekend
09/10/2011
BBC Two
Recipes from this episode