Quick recipe finder Bombay potato and spinach pie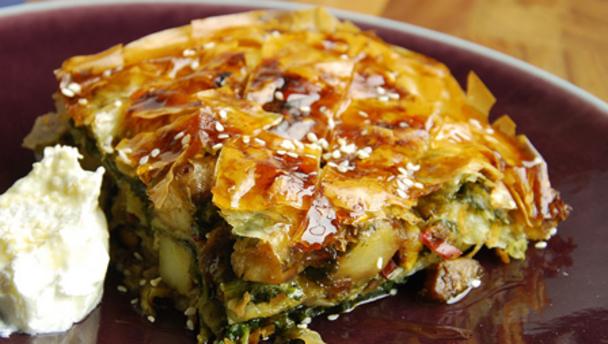 Take the curry-house classic to the next level and bake it all in a crisp, filo pie. Serve with a salad.

By Simon Rimmer From Something for the Weekend
Ingredients
To serve
Method
Preheat the oven to 180C/350F/Gas 4.

Heat one tablespoon of the oil in a frying pan and fry the onions for 4-5 minutes, or until golden-brown. Remove from the pan and set aside.

Pour half of the remaining vegetable oil into a baking tray and heat in the oven until it starts to smoke. Carefully add the potatoes to the hot oil and stir gently to coat them in the oil. Add the spices, garlic and chilli and season with salt and freshly ground black pepper. Roast in the oven for 25 minutes. Remove the potatoes from the tray with a slotted spoon and set aside to cool.

Reduce the oven to 160C/300F/Gas 2.

Mix the onions, potatoes, spinach and pistachios together in a bowl until well combined. Season with salt and freshly ground black pepper.

Grease a 36cm x 24cm/15in x 10in ovenproof dish. Place a sheet of filo pastry in the bottom of the dish and brush all over with melted butter. Repeat the layering and greasing process with a further two sheets of filo pastry, leaving the top layer unbuttered.

Spread one third of the potato and spinach mixture on top of the pastry in an even layer.

Add five more pastry sheets to the dish in layers, greasing in between each layer with melted butter. Spread over another third of the potato and spinach mixture.

Repeat the process with another five pastry layers and the remaining potato and spinach mixture. Finish with the last five sheets of filo pastry. Brush the top layer of pastry with the remaining melted butter drizzle over the honey.

Using a sharp knife, cut a criss-cross pattern into the top layer of pastry. Place in the oven for 30-40 minutes, or until the pastry layers are crisp and pale golden-brown.

To serve, spoon a portion of the pie onto each plate. sppon the yoghurt alongside and sprinkle with sesame seeds.
Related Recipes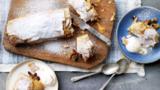 Apple strudel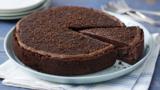 Mississippi mud pie
This recipe is from…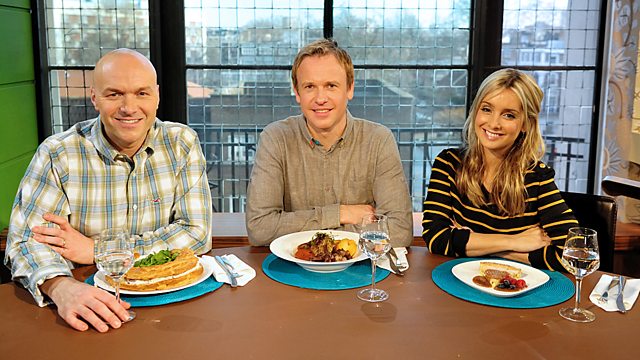 Something for the Weekend
27/11/2011
BBC Two
Recipes from this episode