Quick recipe finder Blinis with poached egg and hollandaise

By Antony Worrall Thompson From Ready Steady Cook
Ingredients
For the hollandaise
For the poached eggs
Method
Preheat the oven to 200C/400F/Gas 6.

Place the blinis on a baking tray and bake for eight minutes in the oven.

To make the hollandaise, place the egg yolks, lemon juice and vinegar in a food processor. Season with salt and freshly ground black pepper and blend together.

Very slowly add the melted butter while blending.

Slowly add the cream then the hot water in the same way.

To make the poached eggs, simmer the water and vinegar in a saucepan. Swirl the water to create a whirlpool, then gently add the eggs and poach for three minutes. Remove with a slotted spoon.

Serve two piles of blinis with a poached egg on each and some of the hollandaise spooned over. Garnish with chopped radish.
How-to videos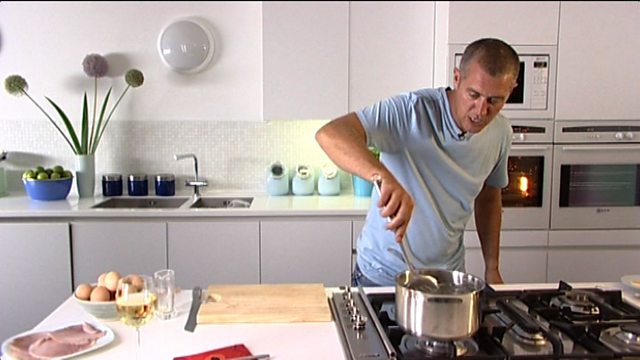 Related Recipes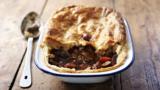 How to make steak and ale pie