Quick recipe finder Blackberry and ricotta cheesecake in a tart case

By Stephen Terry From Saturday Kitchen
Ingredients
For the sweet short pastry (for the tart case, 23-25cm/9-10in)
For the cheesecake filling
Method
For the sweet short pastry, cream the butter and sugar in a mixing bowl with a wooden spoon until pale and creamy.

Add the egg, egg yolk, vanilla extract, lemon juice and grated zest one at a time, mixing thoroughly after each addition.

Add the flour and salt and mix until the dough comes together and is consistent but still soft. Be careful not to over-mix or the pastry will be tough. Set aside in the fridge to chill.

For the cheesecake filling, press the ricotta through a wire mesh sieve into a mixing bowl, or process with several pulses in a food processor fitted with the steel blade until smooth and transfer to a mixing bowl.

Add the sugar and flour and beat with a wooden spoon until creamy.

Add the egg yolks, whipping cream, sour cream and vanilla. Stir until thoroughly blended.

Beat the egg white and salt until the peaks are stiff, then fold into the ricotta mixture.

Pour one-third of the mixture into the pastry shell, then put in some jam, then more mixture. Continue with these layers until you reach the top of the shell. Smooth out the top.

Heat the oven to 150C/300F/Gas 2. Bake until the filling is set and the pastry is golden brown, 50-75 minutes. Cover the cake with foil if it is beginning to brown too much before the full cooking time is up. Turn off the oven and let the cake cool with the oven door open for 30 minutes before serving with the fresh blackberries.
How-to videos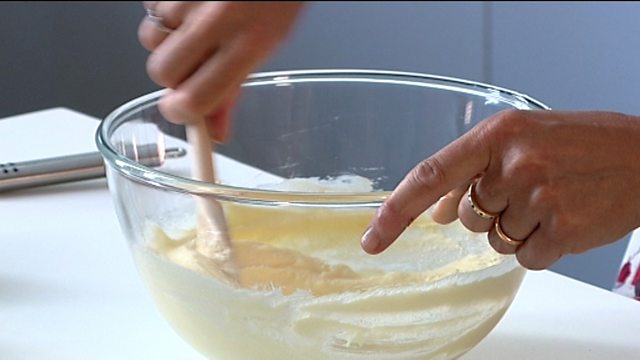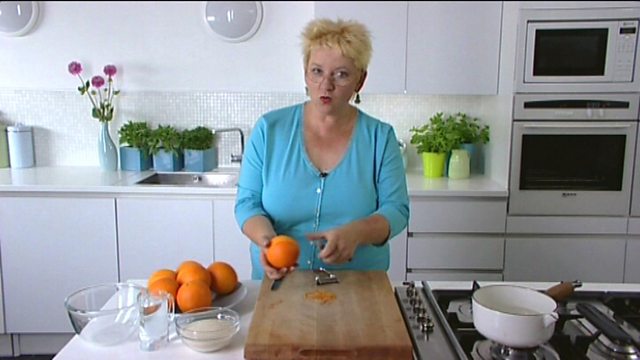 Related Recipes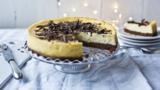 White chocolate and ginger cheesecake