Quick recipe finder Bircher muesli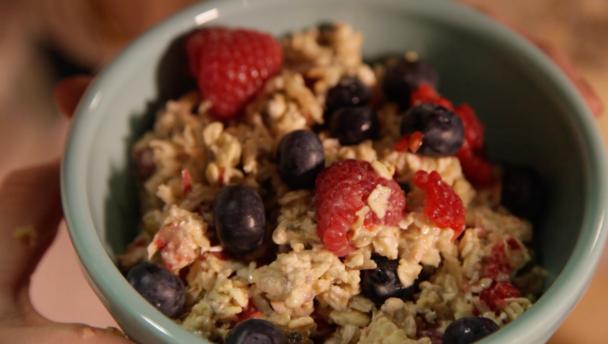 This recipe is a lifesaver when you're busy. I normally make three servings at once and keep them in the fridge, covered, for up to three days.
Ingredients
Method
Grate the apple into a large bowl and discard the core.

Add the oats, raisins, seeds and cashew milk and mix well. Add the syrup and berries, if using, and mix again.

Transfer the mixture to an airtight jar, seal and refrigerate for at least 6 hours, or up to 3 days. This allows the oats to absorb the milk.

Return to room temperature before serving.
Recipe Tips
If you want to make this extra creamy, add 1 tbsp coconut yogurt.