Quick recipe finder Baked samosas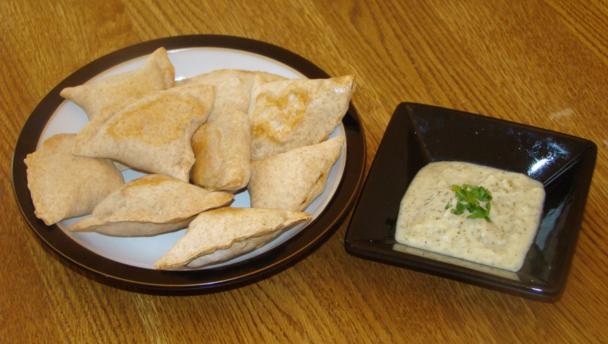 Baked samosas are a healthier alternative to the fried versions you find in most Indian takeaways – Manju Mahli's spicy vegetarian version makes a stunning starter or snack.
Each serving provides 133kcal, 4g protein, 21g carbohydrate (of which 2g sugars), 3g fat (of which 0.5g saturates), 4g fibre and 0.4g salt.

By Manju Malhi From Tommy Sandhu
Ingredients
For the filling
For the pastry
Method
Preheat the oven to 180C/350F/Gas 4.

For the filling, boil the potatoes in a pan of boiling, salted water for about 10-15 minutes, or until tender. Drain, roughly mash the potatoes and set aside.

Meanwhile, bring another pan of water to the boil and cook the carrots for a few minutes, drain and set aside. Bring a third pan of water to the boil and cook the peas for a few minutes, drain and set aside.

For the filling, heat the olive oil in a pan, add the cumin seeds and after they start to splutter, add the onion and chillies. Fry for 6-7 minutes, or until softened.

Mix in the salt, coriander and garam masala, and stir-fry for a minute. Add the carrots and peas and fry for a couple of minutes.

Add the mashed potato and coriander leaves, and stir well until all the ingredients are blended together.

For the pastry, place the flour, oil, salt and 6-7 tablespoons of water into a bowl.

Using your hands, knead into a dough for 5-8 minutes.

Mix together a little flour and water in a small bowl to make a glue-like paste. Place this mixture to one side.

Divide the dough into golf-ball sized pieces and, on a floured surface, roll them out into thin circles about 7.5cm/5in diameter and 3mm thick, then cut each circle in half.

Apply the 'glue' to the straight edge of one semi-circle. Fold it to make a cone shape, sealing the pasted straight edge, then lift the cone with the tapered end at the bottom, and fill it with about one tablespoon of the vegetable mixture. Seal the samosa with a little more glue, pressing the edges firmly together. Repeat the process until all of the pastry has been used up.

Place the samosas on a baking tray and put in the centre of the oven. Bake for 25-30 minutes, turning them once halfway through cooking until lightly browned.

Serve hot with tomato chutney or ketchup.
Related Recipes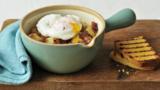 Corned beef hash with poached eggs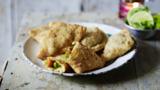 Vegetable samosas
This recipe is from…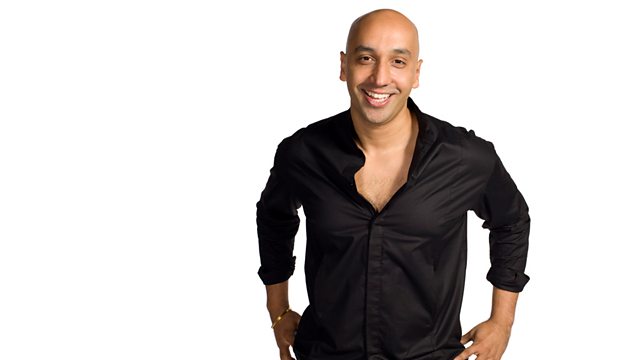 Tommy Sandhu
Fruit or Veg?
BBC Asian Network
Recipes from this episode