Quick recipe finder Baked raspberry cheesecake
A decadent, easy baked cheesecake filled with white chocolate and topped with fresh berries. Frozen can be substituted out of season.

By James Martin From Saturday Kitchen Best Bites
Ingredients
For the cheesecake
For the boozy berries
Method
Preheat the oven to 180C/350F/Gas 4.

For the cheesecake, place the sponge base into the bottom of a 23cm/9in springform cake tin. Drizzle the liqueur over the sponge.

Place the sugar, lemon juice and zest and cornflour into a bowl and whisk together.

Add the cream cheese and beat well. Crack in the eggs, one at a time, beating well between each addition. Add the vanilla seeds and mix well, then pour in the double cream and whisk until the mixture is smooth. Fold in the raspberries and white chocolate.

Pour the mixture into the cake tin and give the tin a light shake to evenly distribute the mixture.

Place the cake tin into a roasting tin filled to a depth of about 0.5cm/¼in with water. Transfer to the oven and bake for 50 minutes, or until the top is lightly golden and the cheesecake is just set. Remove from the oven and cool in the tin.

Meanwhile, for the boozy berries, heat a frying pan until hot and place 250g/9oz of the raspberries into the pan. Stir-fry for one minute, then add the raspberry liqueur and carefully flambé.

Stir in the lemon juice and icing sugar, to taste.

Pour the mixture into a blender and blend until smooth, then pass through a sieve, pressing with the back of a spoon, to remove all the seeds.

To serve, cut the cheesecake into wedges and place a piece in the centre of each plate. Spoon some of the remaining raspberries around the plate, drizzle over the boozy berries and top the cheesecake with a dollop of whipped cream.
How-to videos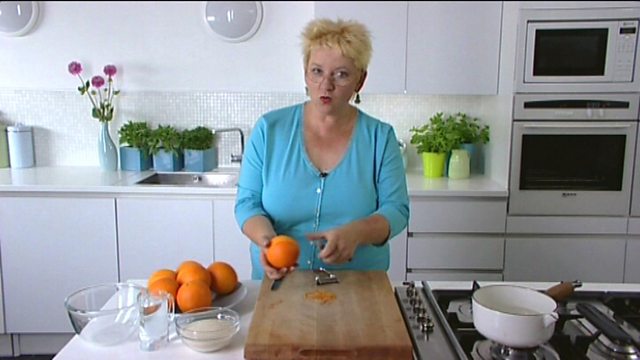 Related Recipes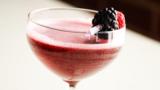 Berry nice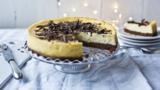 White chocolate and ginger cheesecake
This recipe is from…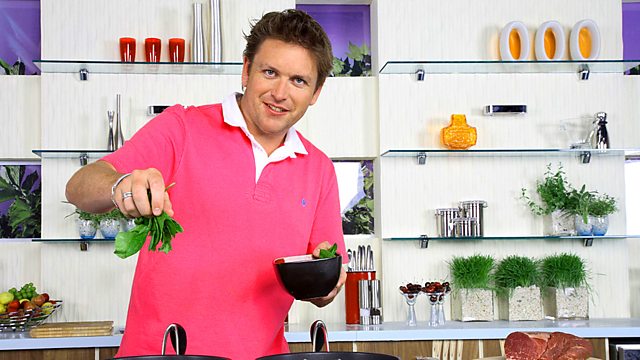 Saturday Kitchen Best Bites
Episode 134
BBC One
Recipes from this episode