Quick recipe finder Bacon and mature cheddar straws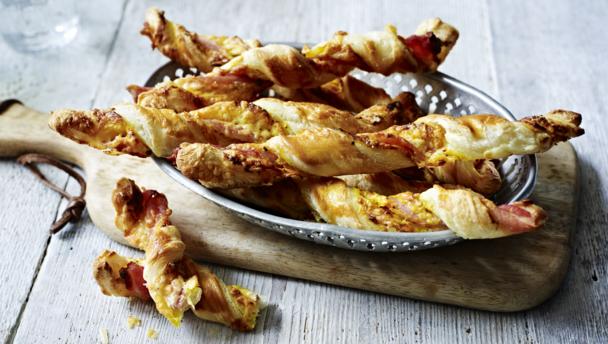 These are in my top ten all-time favourite recipes and are easy to make. For a little extra spice, sprinkle on some paprika or cayenne.

By Lorraine Pascale From Home Cooking Made Easy
Ingredients
Method
Line a baking tray with greaseproof paper.

Roll the pastry out on a lightly floured work surface to a large rectangle of 0.5cm/¼in thickness.

Turn the pastry so that the longest side is facing you, spread over the mustard, sprinkle with the cheese and season with freshly ground black pepper. Place the pieces of bacon onto the pastry, leaving a small gap between each piece.

Cut the pastry between each slice of bacon. Carefully twist each piece of pastry 4-5 times so it looks like a curly straw, then place on the baking tray.

Repeat the process until all of the bacon has been used up. Chill the pastry twists in the fridge for 15-20 minutes.

Preheat the oven to 220C/425F/Gas 7.

Remove the twists from the fridge and brush with the beaten egg.

Reduce the oven to 200C/400F/Gas 6 and bake the twists for 20-25 minutes, or until the pastry is well risen and golden-brown. Remove from the oven and set aside to cool.
Related Recipes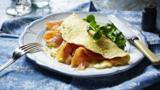 Smoked salmon omelette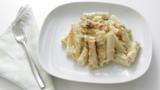 Macaroni cheese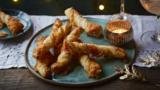 Cheese straws
This recipe is from…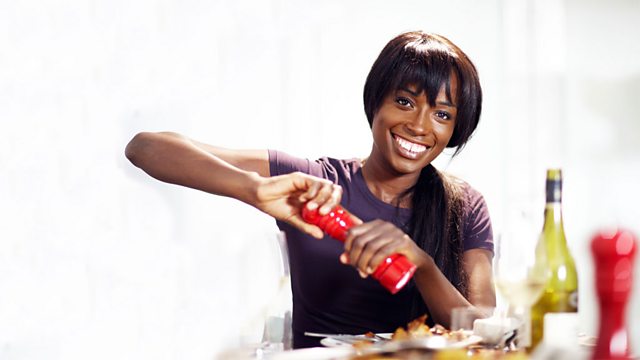 Home Cooking Made Easy
4. Simple
BBC Two
Recipes from this episode