Quick recipe finder Apple, pear and apricot chutney
Ingredients
1kg/2.2lb bramley apples, peeled, cored and diced
1kg/2.2lb conference pears, peeled, cored and diced
2 large onions, finely chopped
2 cloves garlic, crushed
2 limes, grated zest and juice
1 tbsp mustard seeds
1 litre/1¾ pint white wine vinegar
225g/8oz each raisins and chopped dried apricots
7.5cm/3in piece root ginger, peeled and grated
2 tsp ground ginger
1 tbsp sea salt
1kg/2lb2oz dark muscovado sugar
Warm sterilised jam jars and jam pot covers – prepare jars by washing in hot soapy water and leaving to dry and warm in a cool oven – 130C/250F/Gas ½ for 10-15 minutes.
Method
Put the apples, pears, onions, garlic, lime zest and juice, mustard seeds and half the vinegar into a large saucepan, bring to the boil and simmer until the fruit is nearly cooked.

Add the remaining vinegar along with the rest of the ingredients, bring to the boil and simmer for 20-25 minutes or until thick and pulpy.

Leave the chutney to cool for 15-20 minutes then pack into the jam jars, cover with a wax disc and a screw top lid. Store in a cool dark place for 3-4 weeks before enjoying.
How-to videos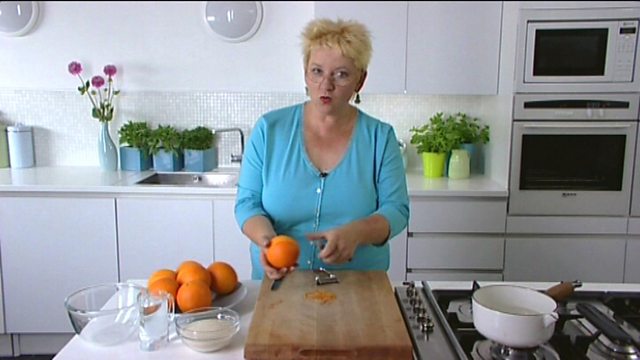 Related Recipes
Tomato and apple chutney