Quick recipe finder Yorkshire pudding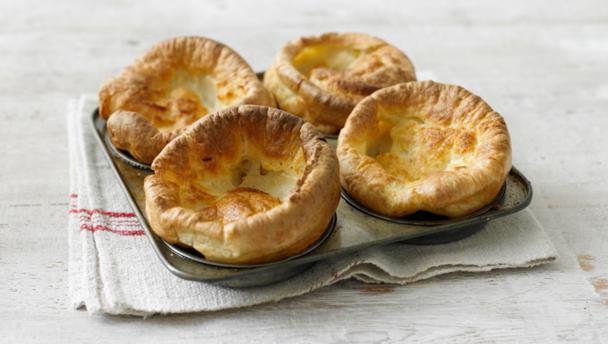 Perfect Yorkshire puddings are all about making sure the fat is hot enough before you add the batter.

By Mike Robinson
Ingredients
Method
Mix together the eggs, flour and a pinch of salt.

Add the milk, stirring constantly, until you have a runny batter.

Leave this to rest, covered, in the refrigerator for up to 12 hours.

Place 1cm/½in of beef dripping in the bottom of each pudding mould, or if you are using a rectangular roasting tray, place 1cm/½in of beef dripping across the bottom.

Heat the dripping in the oven (at 240C/460F/Gas 8) for about ten minutes, until it is piping hot.

Remove the roasting tray from the oven, pour in the batter, and immediately return to the oven. Bake for 25 minutes, until golden brown and crispy, making sure not to open the oven door for the first 20 minutes.
Related Recipes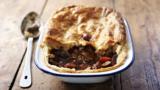 How to make steak and ale pie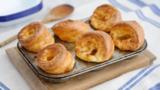 Yorkshire puddings