Quick recipe finder Schichttorte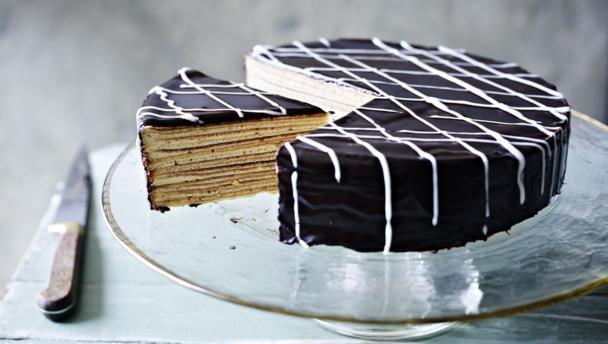 This German 20-layer cake is cooked under the grill with the most watchful of eyes – namely, Paul Hollywood's!

By Paul Hollywood From The Great British Bake Off
Ingredients
For the cake
For the chocolate glaze
For the vanilla glaze
Method
Whisk the egg yolks in the bowl of a freestanding mixer on a high speed for five minutes, until pale, thick and creamy.

In a separate bowl, beat the butter and sugar together until pale and creamy. Add the lemon zest and vanilla paste and mix well. Add the whisked egg yolks and beat well. Add the flour and cornflour and mix.

In a clean, grease-free bowl, whisk the egg whites until soft peaks form when the whisk is removed. Stir one-third of the egg whites into the batter to loosen the consistency. Then gently fold the remaining egg whites into the egg yolk mixture.

Preheat the grill to high.

Grease a 20cm/8in round springform tin with oil and line the base with parchment paper.

Spoon some of the batter into the base of the cake tin and spread evenly across the bottom. Give the tin a gentle side-to-side shake to even out the top of the batter. Place on a shelf 10cm/4in below the grill and cook for two minutes, or until light golden-brown.

Remove from the grill, add another spoonful of batter, spread out with a pastry brush, and place under the grill for three minutes, or until dark golden-brown. Continue layering and grilling until you have 20 layers alternating in colour from light golden-brown to dark golden-brown. (Or continue until you have used all the batter.)

Remove from the grill and leave to cool in the tin for five minutes. Carefully release from the tin and turn out onto a wire rack to cool.

Melt the apricot jam in a small pan over a low heat. Pass through a fine sieve, then brush the top and sides of the cake with jam. This will help the glaze stick to the cake.

For the chocolate glaze, melt the butter in a small pan with the golden syrup, rum and vanilla paste and bring to the boil. Remove from the heat, allow to cool for five minutes. Stir in the chocolate until melted. Transfer to a bowl and allow to cool to a coating consistency.

Place a large piece of greaseproof paper under the wire rack holding the cake. Pour the glaze evenly over the cake to cover completely. Any excess glaze will be caught on the greaseproof paper and can be reused to fill in any unglazed areas of the cake.

For the vanilla glaze, sieve the icing sugar into a bowl. Add the rum, vanilla paste and milk, stirring until completely smooth. Drizzle over the chocolate glaze.
How-to videos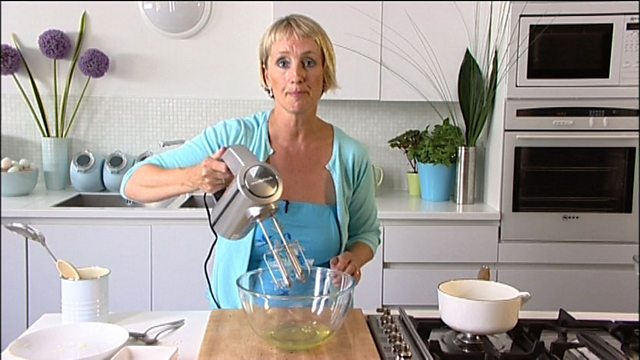 Related Recipes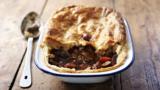 How to make steak and ale pie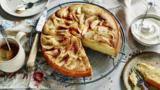 German apple cake
This recipe is from…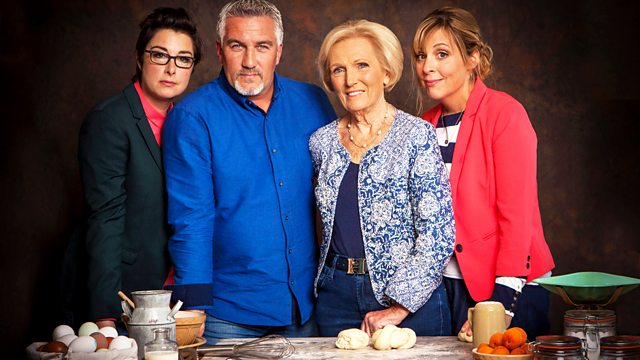 The Great British Bake Off
9. Semi-final – Patisserie
BBC One
Recipes from this episode