Quick recipe finder Mediterranean lamb chops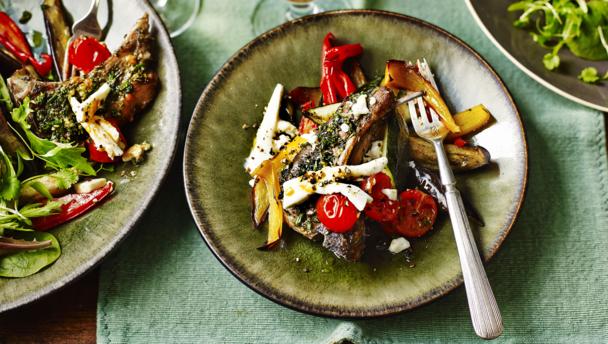 Bring the flavours of the Mediterranean to your plate with this mouthwatering meal of lamb chops, fresh herbs, roasted veg and crumbly feta.
Ingredients
Method
Preheat the oven to 180C/350F/Gas 5.

Using a pestle and mortar or wooden spoon and bowl, pound together the fresh mint, fresh rosemary and the garlic, then mix with 1 tbsp olive oil. Smear over four lean lamb chops or cutlets.

Place the aubergine, courgette and red or yellow pepper on to a baking sheet. Drizzle with 1 tbsp olive oil and place the lamb chops on top. Bake in the oven for 20-25 minutes.

Top the chops with feta cheese and add the cherry tomatoes to the pan. Cook for a further 10 minutes until the cheese just starts to brown.

Serve the chops with the roasted vegetables, toasted ciabatta bread and mixed leaf salad.
Related Recipes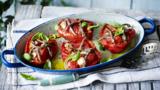 Piedmontese peppers