Quick recipe finder Meatball curry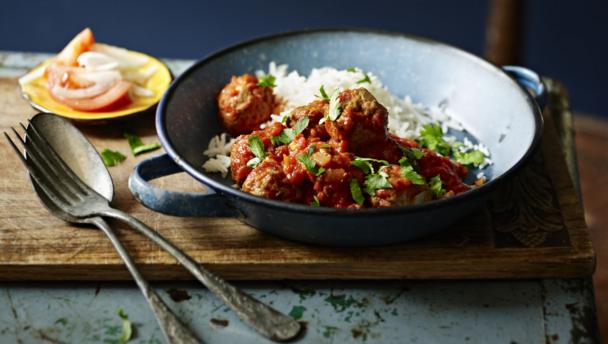 Give meatballs the Indian treatment in this easy curry recipe. Serve with plenty of veggies for a healthy dinner.
Each serving provides 220kcal, 29g protein, 8g carbohydrate (of which 6g sugars), 8g fat (of which 3g saturates), 1.9g fibre and 0.3g salt.
Ingredients
Method
Mix the beef mince, garlic, half of the onion, pepper, garam masala and egg together in a bowl. Using your hands, shape the meat mixture into 24 balls.

Preheat the grill to hot. Line the bottom of a grill tray with aluminium foil and place the meatballs on the grill tray. (This will allow the fat to drain off into the lined tray, saving on washing up.) Grill the meatballs under a medium heat for 10-15 minutes, turning occasionally, or until nicely browned.

Heat the rapeseed oil in a frying pan, and add the cumin seeds and the remaining onion. Cook for 4-5 minutes, or until softened, then stir in the ginger.

Add the chopped tomatoes, tomato purée and turmeric and cook for 10 minutes or until the sauce has thickened.

Add the cooked meatballs, reduce the heat and simmer for 20 minutes. Add 60-90ml/2-3fl oz water if the curry is a bit dry. Serve with rice.
Related Recipes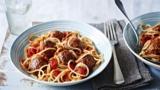 Meatballs with tomato sauce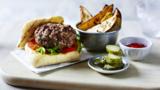 Beef burger with thyme potato wedges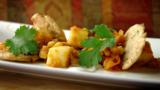 Potato and chickpea dhansak with mini puri