Quick recipe finder Meat and potato pie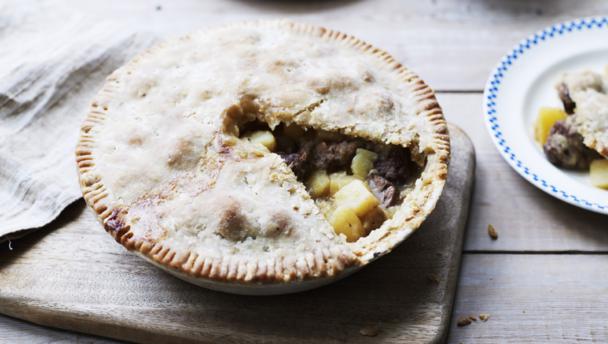 This is one of my favourite pies: a great, no-nonsense recipe that does exactly what it says on the tin, and is all the better for it. I use chuck steak (also known as braising steak), which has lots of flavour, and two types of potato: a floury variety, which falls apart and thickens the gravy, and a waxier type that holds its shape to provide texture.

By Paul Hollywood From Paul Hollywood's Pies & Puds
Ingredients
For the filling
For the suet crust
Method
First make the filling, put the onions and steak in a large pan. Add enough water to just cover them and bring to a simmer. Cover with a lid, reduce the heat and simmer gently for 1½ hours.

Add the potatoes to the pan, along with some salt and pepper, and cook for 30-35 minutes more or until the potatoes are soft and the meat tender. The gravy should be nicely thickened by the potatoes.

Check the seasoning and add salt and pepper to taste.

Pour off 300-600ml/10-20fl oz of liquid from the pan – enough to leave the filling nicely moist but not swimming in liquid – and save this to use as gravy with the pie. Transfer the filling to a 1.2 litre/2 pint pie dish and leave to cool completely.

Heat your oven to 200C/400F/Gas 6.

For the suet crust, combine the flour and suet in a large bowl with some salt and pepper. Gradually mix in enough cold water to form a soft, slightly sticky dough. Leave to stand for five minutes.

On a lightly floured surface, roll out the pastry to a 7-8mm/1/3in thickness. Cut a 2cm/¾in strip of pastry. Dampen the edges of the rim of the pie dish with water. Stick the pastry strip onto the rim and dampen this too. Lay the remaining pastry on top. Press down to seal the edges, crimp or flute the edges of the pastry then trim off the excess.

Bake the pie for 30-40 minutes, or until the pastry is golden-brown. Leave to stand for 10–15 minutes before serving.
Related Recipes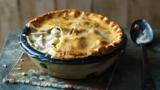 Creamy chicken, ham and leek pie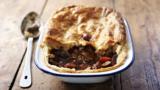 How to make steak and ale pie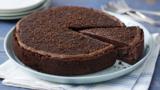 Mississippi mud pie
This recipe is from…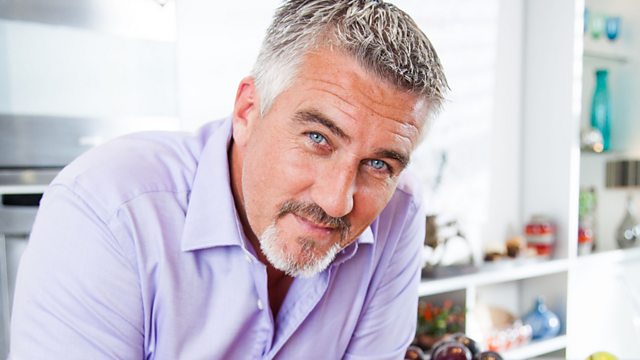 Paul Hollywood's Pies & Puds
Episode 3
BBC One
Recipes from this episode