Quick recipe finder Meat and cabbage buns (Bierocks)
There are lots of different versions of these fab meat-filled buns. We made some and took them to a Zoigl – a kind of mini beer festival – where they went down really well.

By The Hairy Bikers From Hairy Bikers' Bakeation
Ingredients
Dough
Filling
To serve
Method
For the dough, stir the sugar into the warm water in a bowl. Sprinkle over the yeast and stir it lightly, then leave for 10 minutes until a light foam floats on the surface.

Mix the flour and salt in a bowl and make a well in the centre. Stir the oil into the yeast mixture and slowly pour it all into the flour, mixing with a wooden spoon and then with your hands to form a soft dough.

Knead the dough on a floured surface for about 10 minutes until it's smooth and elastic. Put the dough in a lightly oiled bowl, cover with oiled cling film and leave it to rise in a warm place for 30–45 minutes.

To prepare the filling, heat the oil in a large non-stick frying pan over a medium heat and gently fry the beef and onions until lightly browned, stirring regularly.

Remove any damaged leaves from the cabbage, cut it into quarters and discard the tough core. Finely shred the leaves.

Stir the cabbage leaves, salt, pepper and all the spices into the pan with the meat. Continue to fry and stir for 3 or 4 minutes more. Add 100ml/3½fl oz water, cover the pan and cook gently for 5 minutes until the cabbage is very soft. Remove the pan from the heat, stir the mixture well and leave to cool.

Return the dough to the work surface and knock it back with your knuckles. Knead it lightly again, then divide it into 20 equal portions and roll each one into a ball. Roll out the balls on a lightly floured surface into rounds measuring about 12cm/4½ in, roughly the diameter of a saucer.

You'll need two large baking sheets, lined with baking parchment. Place two tablespoons of the filling into the middle of a dough round, leaving a small border around the edge. Brush the border with water and bring the sides of the dough over the filling into the centre and pinch them together to seal. Place the filled bun on a baking tray, with the seam underneath. Repeat until you've used all the dough and filling, then leave the buns in a warm place for about 20 minutes until they have doubled in size.

Preheat the oven to 180°C/350F/Gas 4. Bake the bierocks for about 20 minutes until they are well risen and golden brown. Brush them with the melted butter and serve warm with mustard and pickles – and beer, of course!
How-to videos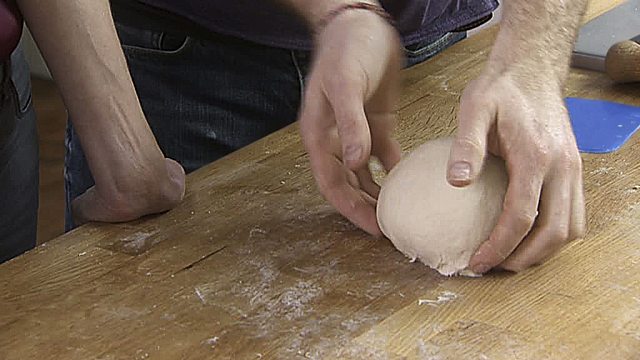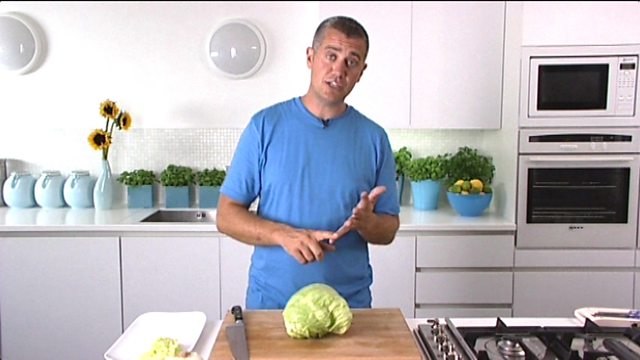 Learning to chop: the 'chiffonade' or shredding technique
This recipe is from…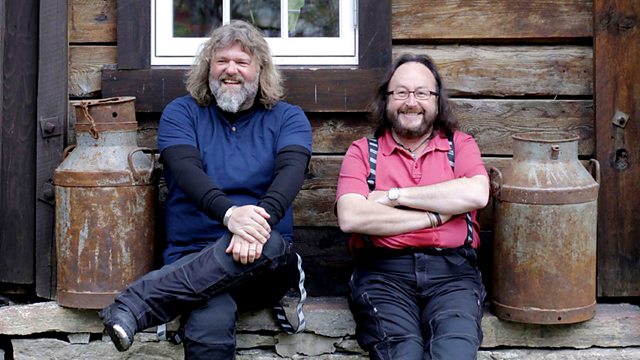 Hairy Bikers' Bakeation
3. Germany
BBC Two
Recipes from this episode