Quick recipe finder Marzipan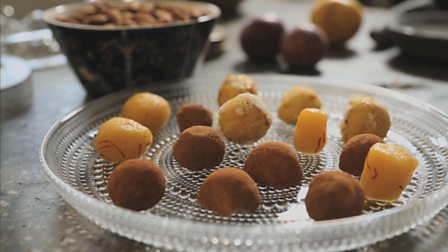 The plum kernel gives the marzipan its extra-almondy flavour. These little sweetmeats would be lovely with small cups of strong coffee.

By Nigel Slater From Nigel Slater's 12 Tastes of Christmas
Ingredients
Method
In a mortar and pestle grind 50g/2oz of almonds.

Place the remaining 150g/5oz of almonds and the plum kernel and into a food processor

In a pan melt the icing sugar with a sprinkle of water until it just turns transparent. At this point pour it into the food processor and blend well until the mixture is a thick paste.

Return the processed almonds to the pan, add the contents of the mortar and pestle, and mix well with a wooden spoon on a low heat.

When the almonds are well mixed roll out into a thick sausage and wrap in foil. Leave to stand for at least an hour.

Place the cinnamon in one small bowl and the soaked saffron in the other. Shape little golf ball shapes of marzipan and then roll them in your desired flavour and serve.
Related Recipes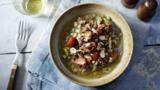 Almond lentil stew
Spiced pecan marzipan
This recipe is from…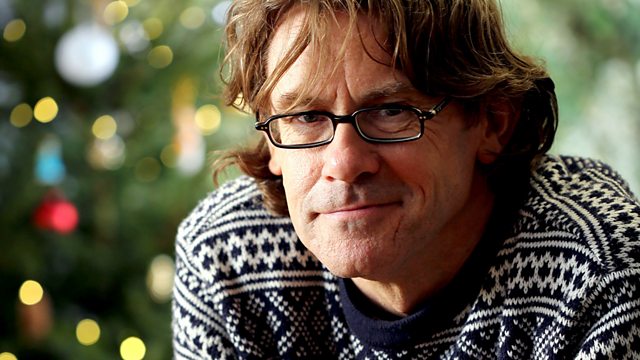 Nigel Slater's 12 Tastes of Christmas
08/12/2013
BBC One
Recipes from this episode