Quick recipe finder Mary's classic Caesar salad
Making your own croûtons is a great way of using up stale bread. They are perfect in this simple Caesar salad.

By Mary Berry From Mary Berry's Absolute Favourites
Ingredients
For the dressing
Method
Heat the olive oil in a non-stick frying pan, add the bread and fry over a high heat for 3–4 minutes until golden-brown. Remove with a slotted spoon, transfer to a bowl and season with salt and pepper.

Put all the dressing ingredients in a bowl and beat together until smooth with 1–2 tablespoons water.

Toss the romaine lettuce in the dressing and scatter with the toasted croûtons and grated Parmesan.
Recipe Tips
The croûtons can be made in advance and stored in an airtight container for 2 days. The dressing will keep for 2–3 days in a sealed container in the fridge.
Related Recipes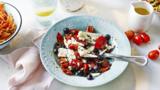 Sun-blushed tomato and feta salad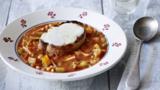 Homemade minestrone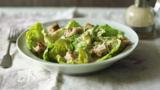 Low-fat Caesar salad
This recipe is from…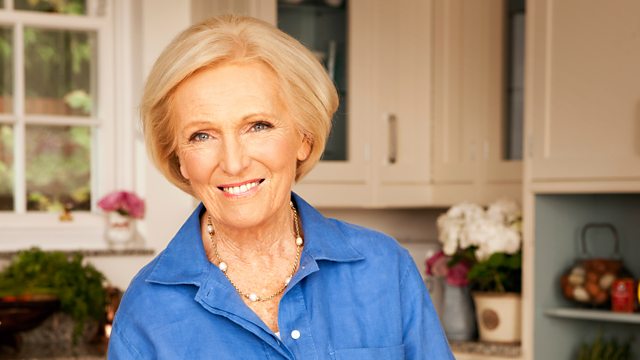 Mary Berry's Absolute Favourites
4. Mary Berry's Absolute Favourites
BBC Two
Recipes from this episode