Quick recipe finder Marmalade and mustard gammon with parsley sauce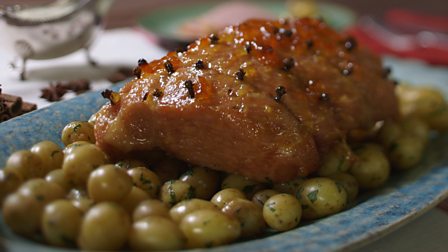 This Boxing Day classic is perked up with a zesty marmalade glaze and homemade parsley sauce.

By James Martin From Home Comforts at Christmas
Ingredients
For the gammon
For the parsley sauce
Method
Place the gammon into a large, heavy-based, lidded saucepan with the lemon, orange, apple, cinnamon stick, onion, chillies and 2 of the star anise. Pour in enough water to cover the gammon.

Cover the pan with the lid, place onto the heat, bring the water to the boil, then turn the heat down until simmering. Simmer for 2 hours, or until the meat is tender, then set aside to cool in the cooking liquid.

Preheat the oven to 230C/210C Fan/Gas 7.

In a small pan, heat the marmalade, honey, mustard, the remaining 3 star anise and the cloves in a small pan until the preserves have melted, then stir and set aside.

Lift the cooled ham from the cooking liquid and transfer to a roasting tin. Carve the layer of fat on top of the ham in a criss-cross pattern, then spread the marmalade glaze over the top. Return to the oven for a further 20 minutes, basting with the glaze every 5-8 minutes, until the surface of the gammon is golden-brown and just starting to blacken at the edge.

Meanwhile, boil the potatoes in a saucepan of salted water for 10-15 minutes, or until just tender, then drain and return to the pan. Stir in the butter to coat, then season, to taste, with salt and freshly ground black pepper. Keep warm.

For the parsley sauce, pour the milk into a saucepan and add the clove-studded onion halves. Heat until just simmering, then turn off the heat and leave to infuse for a few minutes.

In a separate saucepan, heat the butter until melted, then whisk in the flour until well combined and cook for 30 seconds. Whisk in the infused milk a little at a time, waiting until the sauce thickens before adding each new batch of milk – you should end up with a smooth sauce the consistency of double cream. Stir in the double cream and then cook for further 1-2 minutes. Season with lemon juice, to taste, and salt and freshly ground black pepper, then remove the pan from the heat and stir in the chopped parsley.

To serve, pile the buttered potatoes onto a serving platter and place the gammon on top. Pour the parsley sauce into a jug to serve alongside. Carve at the table.
Recipe Tips
Tip: Don't discard the cooking liquid used for the gammon; you can freeze it use it as stock when making pea and ham soup.
Related Recipes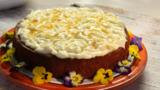 Marmalade and almond cake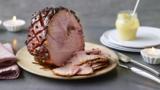 Slow-cooked black treacle ham
This recipe is from…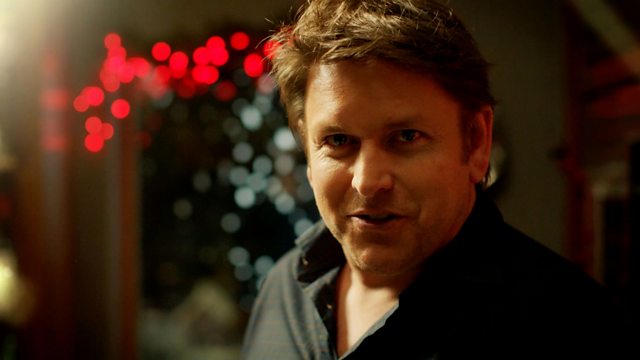 Home Comforts at Christmas
3. Christmas Classics
BBC One
Recipes from this episode