Quick recipe finder Hearty chicken and chorizo broth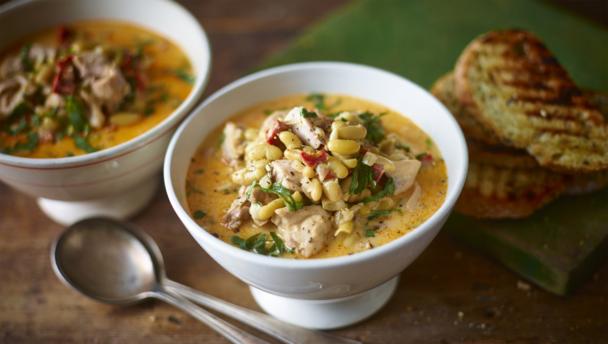 This spicy chicken soup is cheap, flavourful and quick to prepare using items from your larder.

By James Martin From James Martin: Home Comforts
Ingredients
Method
Heat half of the oil in a large frying pan over a medium heat. When the pan is hot, add the onion and chorizo and fry for 2-3 minutes, stirring well.

Add the chicken and fry for a further 2-3 minutes, then add the smoked paprika, garlic and rosemary and stir in the beans until well combined.

Pour in the stock and cream, add the butter and stir until melted, then bring the mixture to the boil. Reduce the heat until the mixture is simmering and simmer for 4-5 minutes, or until the chicken is cooked through.

Stir in the parsley and season, to taste, with salt and freshly ground black pepper.

Heat a griddle pan over a medium heat until hot. Drizzle the remaining oil on each side of the bread slices. Toast the bread for 1-2 minutes on each side, until brown chargrill marks appear.

Ladle the broth into bowls and serve with the toast.
Related Recipes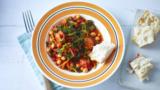 Chickpea and chorizo stew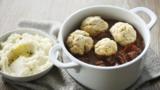 Beef and chorizo with horseradish mash and rosemary dumplings
Stir-fried oyster mushroom broth
This recipe is from…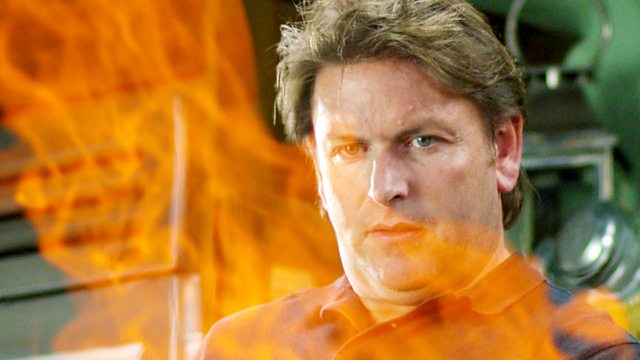 James Martin: Home Comforts
7. Love Your Larder
BBC Two
Recipes from this episode