Quick recipe finder Gluten-free blueberry muffins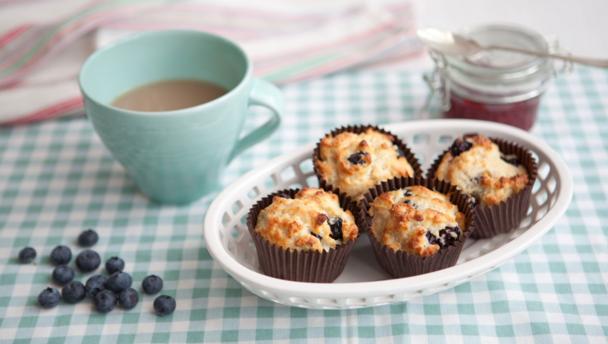 This all-American favourite is perfect for any time of day – it's gluten-free baking that will tempt the whole family.
By Darina Allen and Rosemary Kearney
Ingredients
Method
Preheat the oven to 180C/35F/Gas 4.

Sift together the rice flour, tapioca flour, bicarbonate of soda, baking powder and xanthan gum in a large mixing bowl. Add the salt and sugar and mix well.

Whisk together the cooled melted butter, egg, buttermilk and milk in another large bowl. Make a well in the centre of the dry ingredients and pour in the butter, egg and buttermilk mixture. Stir gently with a wooden spoon to combine and finally gently fold in the blueberries.

Divide the batter equally between the 12 muffin cases and bake in the oven for approximately 25 minutes or until a skewer inserted into the centre comes out cleanly. They are nicest served warm.
Related Recipes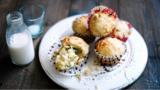 Gruyère and courgette muffins