Quick recipe finder Date and banana bread and butter pudding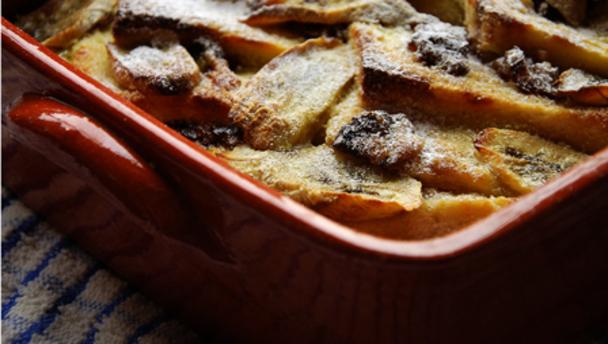 Give your bread and butter pudding a new twist by adding bananas and sticky dates and serving with a rich butterscotch sauce.

By Simon Rimmer From Something for the Weekend
Ingredients
For the custard
For the sauce
Method
Butter the slices of bread and cut in half diagonally.

Arrange a layer of the buttered bread in a large baking dish, sprinkle over some of the sugar, then add a layer of bananas and some dates. Repeat until all of the bread, sugar, bananas and dates have been used up, finishing with a layer of bread and a sprinkle of sugar.

For the custard, beat the eggs, egg yolks, vanilla seeds and sugar in a bowl.

Meanwhile, heat the cream in a saucepan until just boiling. Slowly whisk the cream into the egg mixture until well combined.

Pour the custard mixture over the bread, bananas and dates and set aside to soak for at least 30 minutes.

Preheat the oven the 175C/325F/Gas 3.

Bake the pudding for 40 minutes, or until golden-brown on top and the custard has set.

Meanwhile for the sauce, heat the ingredients in a heavy-bottomed saucepan until just boiling, then remove from the heat.

Serve the bread and butter pudding with the sauce and some extra cream.
Related Recipes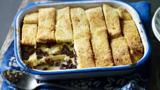 Mary Berry's mother's bread and butter pudding
This recipe is from…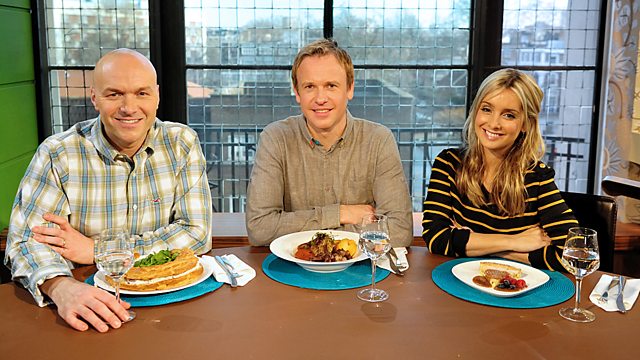 Something for the Weekend
13/11/2011
BBC Two
Recipes from this episode