Quick recipe finder Cheddar cheese soufflé

By Nick Nairn From Ready Steady Cook
Ingredients
Method
Preheat the oven to 225C/425F/Gas 7 and place a baking sheet into the oven to heat up.

Melt the butter in a small saucepan. Brush two ramekins with a little of the melted butter and place in the fridge.

Add the plain flour to the pan with the remaining melted butter and stir until combined. Add the Dijon mustard and cayenne pepper and stir.

Gradually add the milk and cream and cook over a low heat, stirring continuously, until the mixture is thick and smooth. Allow to boil for two minutes, or until the mixture starts to leave the edges of the pan.

Remove from the heat and stir in the cheese, salt and freshly ground black pepper and egg yolks. Leave to cool slightly.

Place the egg whites into a large bowl and whisk until stiff peaks form when the whisk is removed. Fold the whisked egg whites into the cheese mixture and spoon into the prepared ramekins.

Place the ramekins onto the hot baking sheet in the oven and bake for 8-10 minutes, or until well-risen and golden-brown on top. Serve immediately.
How-to videos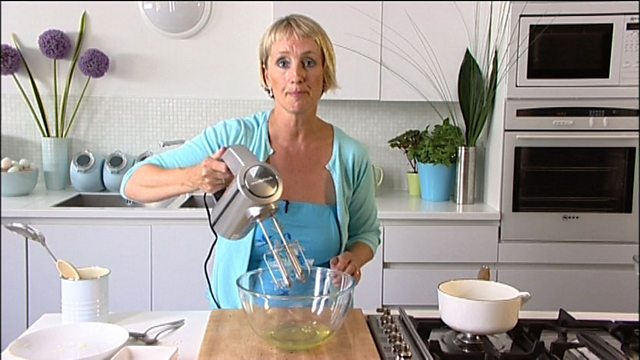 This recipe is from…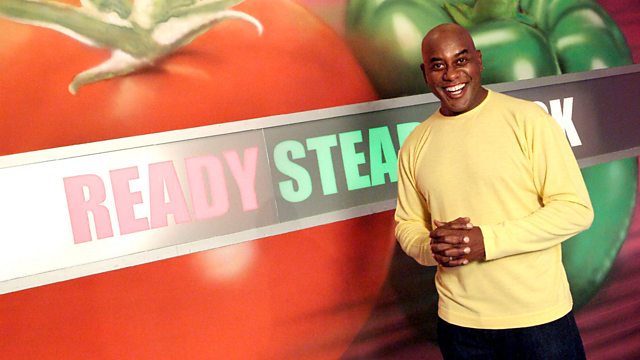 Ready Steady Cook
Episode 22
BBC Two
Recipes from this episode