Quick recipe finder Chargrilled peaches with honey, yoghurt and sugar-glazed pine nuts

By Nick Nairn From Ready Steady Cook
Ingredients
To serve
Method
Heat a griddle pan until hot. Drizzle the cut-side of the peaches with the olive oil and fry in the hot pan for 5-6 minutes, or until the peaches have grill marks on the bottom.

Melt the butter in a small frying pan add the pine nuts and sugar and stir until the sugar is melted and is bubbling and golden-brown. Pour onto a silicone or similar non-stick sheet and leave to cool completely. When cooled, break into small pieces with your fingers.

To serve, place the peaches on a plate and spoon over the yoghurt. Drizzle over the honey, sprinkle ove the sugar-glazed pine nuts and garnish with the sprig of mint.
This recipe is from…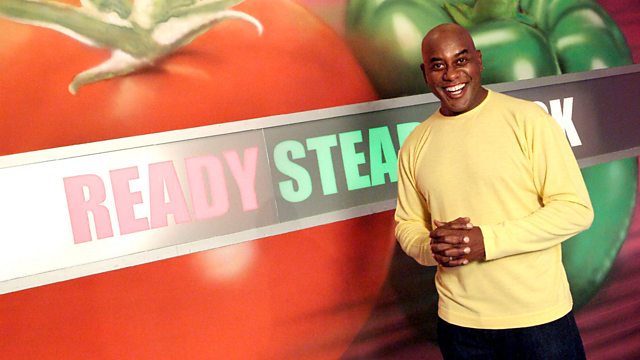 Ready Steady Cook
Episode 30
BBC Two
Recipes from this episode