Quick recipe finder Chargrilled broccoli pasta with chilli and garlic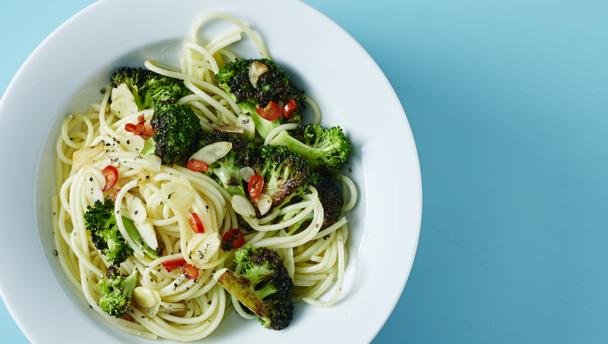 This quick and easy supper is sure to become a midweek favourite.
Follow @bbcfood on Instagram for more recipes like this.
Ingredients
Method
Bring a large pan of salted water to the boil and cook the spaghetti for 8 minutes, until al dente.

Meanwhile, heat the olive oil in a saucepan over a high heat and add the broccoli. Leave it for 1 minute before moving so the broccoli chars, then turn and char on the other sides for about 3 minutes.

Add the garlic, chilli and almonds and stir-fry for a further 3 minutes. Season with salt and pepper.

Drain the spaghetti and add to the broccoli pan, stir well to combine and serve.
Related Recipes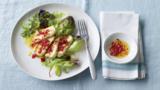 Halloumi with quick sweet chilli sauce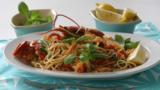 Lobster with spaghetti