Quick recipe finder Cauliflower soup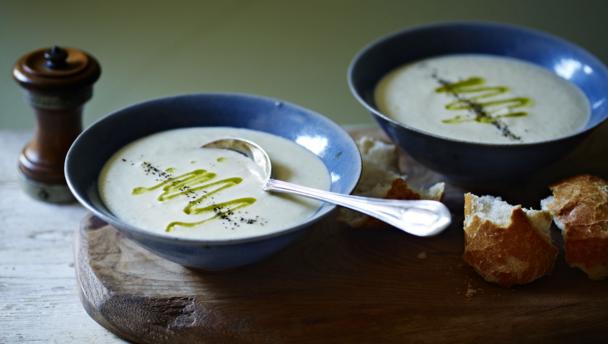 This rich and creamy cauliflower soup is just the ticket on a chilly day – and it's inexpensive too.

By James Martin From Saturday Kitchen
Ingredients
For the cauliflower soup
Method
For the cauliflower soup, heat the oil in a deep, heavy-based pan over a medium heat. Add the onion and garlic and fry for 2-3 minutes, or until just softened.

Add the ground cumin and ground coriander and fry for a further 1-2 minutes, or until fragrant.

Add the chopped cauliflower and chicken stock. Bring the mixture to the boil, then reduce the heat and simmer for 8-12 minutes, or until the cauliflower is tender. Remove from the heat and set aside to cool.

Carefully pour the soup mixture into a food processor and blend to a purée (or alternatively, use a stick blender in the saucepan). Return the puréed soup mixture to the pan and add the cream. Season, to taste, with salt and freshly ground black pepper and warm through for 1-2 minutes.

To serve, divide the cauliflower soup equally among four serving bowls. Serve with crusty bread and butter.
Related Recipes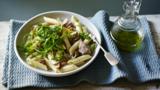 Tuna, rocket and lemon pasta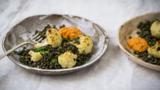 Roasted cauliflower and lentil salad with red pepper sauce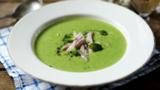 How to make pea and ham soup