Quick recipe finder Carrot and pistachio baklava
Baklava is so moreish – leave a plate on the coffee table at your next celebration and watch the pieces disappear.
Equipment and preparation: for this recipe you will need a Swiss roll tin (or similar) measuring 32x22x2cm/13x9x1in.

By Tom Kerridge From Series 3
Ingredients
Method
Gather the grated carrot into a clean tea towel, sprinkle with the salt and set aside for at least an hour, or ideally overnight, so that the salt can absorb the moisture from the carrots.

Squeeze the carrots in the tea towel to remove any excess moisture, then transfer the carrot to a bowl and stir in the pistachios, ground cinnamon, orange and lemon zest and ground almonds until well combined. Set aside.

Heat the star anise, honey and sugar in a heavy-based saucepan until the sugar is dissolved and the mixture is just coming up to the boil.

Add the lemon and orange juices, and 200ml/7fl oz water, stir well, then remove the pan from the heat and set aside to cool completely.

Strain the cooled syrup through a fine sieve into a bowl, then cover and chill in the fridge until needed.

Preheat the oven to 180C/160C Fan/Gas 4.

Grease the inside of the baking tin with a little of the melted butter. Working quickly, brush each sheet of filo pastry all over with melted butter. Arrange one-third of the filo sheets in layers at the bottom of the baking tin.

Spread half of the carrot mixture in an even layer on top of the filo pastry. Arrange half of the remaining buttered filo sheets on top of the carrot mixture.

Repeat the process with the remaining carrot mixture and top with the remaining sheets of buttered filo pastry. Trim the edges of the pastry block using a sharp knife.

Cut the baklava into equally sized diamond shapes, about 5cm/2in across, then transfer the baking tin to the oven and bake the baklava for 35-40 minutes, or until the pastry is crisp, puffed up and golden-brown.

Remove the baklava from the oven and pour over half of the chilled syrup. Set aside for 5 minutes to soak, then pour over the remaining syrup. Set aside to cool slightly, then serve.
Recommended wine
Beer recommendations: Beavertown Neck Oil Session IPA, Sierra Nevada Pale Ale and Shepherd Neame Bishops Finger Kentish Strong Ale.
Related Recipes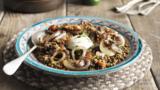 Sweet onions with lentil stew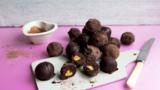 Easter simnel truffles
This recipe is from…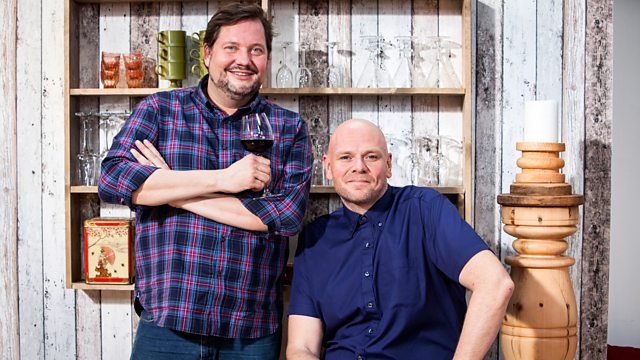 Series 3
7. Weekend Entertaining
BBC Two
Recipes from this episode