Quick recipe finder Caribbean toastie cups with avocado, mango and mint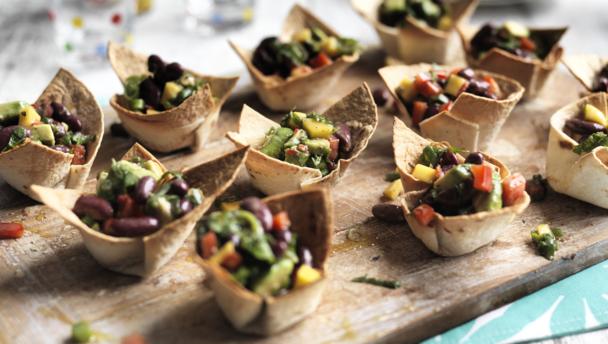 These toastie cups are a great base for other ideas – fill them with fresh fruit, or even chilli con carne or your own concoction for something different everytime. These would also be delicious with a dot of soured cream on top of each one.
Equipment and preparation: you will need 2 x 12-hole shallow cupcake trays.
Each serving provides 83kcal, 2g protein, 11g carbohydrates (of which 1g sugars), 3g fat (of which 1g saturates), 2g fibre and 0.2g salt.

By Lorraine Pascale From Lorraine Pascale: How to be a Better Cook
Ingredients
For the tortillas
For the filling
Method
Preheat the oven to 200C/400F/Gas 6 (fan 180C). Spray two 12-hole shallow cupcake trays with oil and set aside. You can work in two separate batches if you only have one tray.

Put the tortillas in a stack on top of one another on a chopping board and cut them into quarters to give 24 pieces. Push one quarter into each hole of the cupcake trays, pressing it in to fit. Really press it down to form a sturdy bottom and the tops should splay out at the top creating a 'cup'. Cook in the oven for about five minutes, or until the cups are crisp and brown – keep an eye on them as they can burn really quickly.

For the filling, mix the red pepper, avocado, mango, kidney beans, spring onions, chilli, lime juice and mint together in a large bowl and season to taste with salt and pepper. Add a little oil if you like.

Once the tortilla cups are crisp and golden-brown, remove them from the oven and onto a serving plate. Divide the filling mixture evenly between the cups and serve.
Recipe Tips
These can be made with larger tortillas or wraps (25cm/10in), but, as they will take more filling, use three tortillas to make 12 cups. They aren't as easy to pick up and eat in this case, so perhaps more of a plated option. You could use a muffin tin if using larger tortillas, rather than a cupcake tin. If you find the tortilla pieces are cracking when putting them in the muffin tin holes, then pop them in the microwave for 10-20 seconds to warm them slightly and make them more pliable.
Related Recipes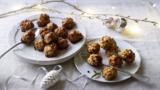 Adaptable sage, onion and sausage stuffing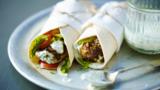 Tandoori lamb wrap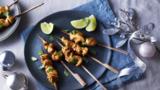 Tandoori chicken party skewers
This recipe is from…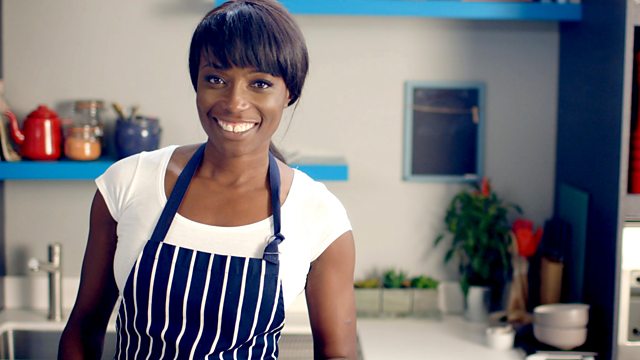 Lorraine Pascale: How to be a Better Cook
5. Travis Francis
BBC Two
Recipes from this episode
Try this as part of this menu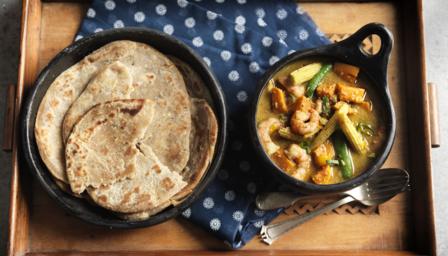 Lorraine Pascale's Caribbean-inspired menu By Lorraine Pascale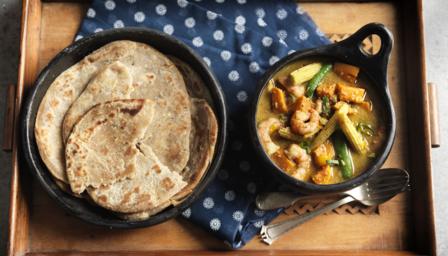 Prawn, sweet potato and lime curry with chilli and black pepper roti bread Main course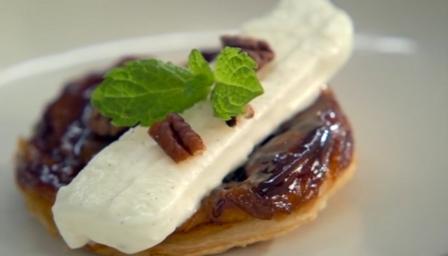 Mini spiced apple tarte tatin with vanilla frozen yoghurt Desserts