Quick recipe finder Caramelised peach and cashew nut crumble

By Richard Phillips From Ready Steady Cook
Ingredients
For the crumble topping
For the filling
For the lime yoghurt
Method
Preheat the oven to 200C/400F/Gas 6.

For the crumble topping, place the flour and butter into a food processor and pulse until the mixture resembles breadcrumbs. Stir in the crushed nuts and sugar.

For the filling, heat the sliced peach, red wine and sugar in a pan and simmer for 4-5 minutes, until the liquid is slightly reduced.

Pour the peach mixture into an ovenproof dish and top with the crumble mixture.

Bake in the oven for 8-12 minutes, or until the crumble is toasted and golden-brown.

For the lime yoghurt, place the yoghurt in a bowl and stir in the lime juice.

Serve the crumble warm in the dish with a dollop of lime yoghurt.
How-to videos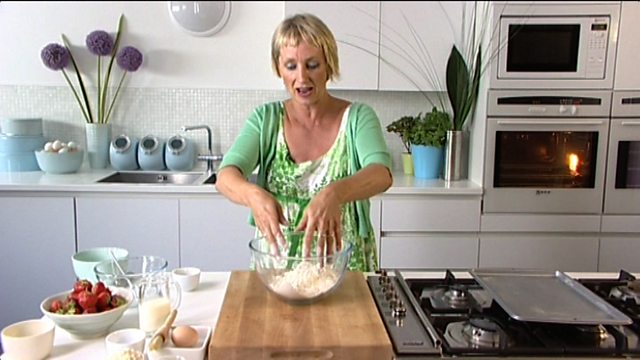 Related Recipes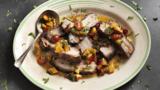 Crackling pork belly