Quick recipe finder Caramelised oranges with chocolate mousse

By Ainsley Harriott From Ready Steady Cook
Ingredients
For the caramelised orange
1 orange, peeled, pith removed and cut into three equal round slices
1 tbsp icing sugar
For the chocolate mousse
For the almond caramel
Method
To make the caramelised oranges, place the oranges on a baking sheet. Dust with the icing sugar and using a mini-blowtorch, caramelise the sugared slices.

To make the mousse, place the double cream into a bowl and whip until it is thickened, then fold in the melted Toblerone and crushed amaretti biscuits.

To make the almond caramel, place the sugar in a frying pan over a high heat. Add the almonds and cook until the sugar has turned to a brown caramel and is coating the almonds.

Pour the caramelised almonds onto greaseproof paper and leave to cool for two minutes and set.

Using a rolling pin, shatter the almond caramel into pieces.

To serve, place the caramelised orange slices onto a plate. Spoon a portion of chocolate mousse onto each orange slice and garnish with some of the caramelised almond pieces.
How-to videos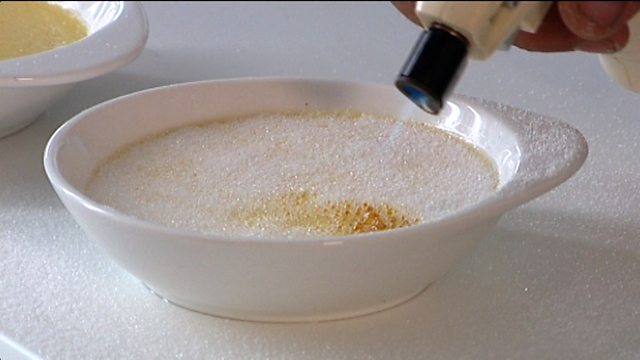 Caramelising sugar with a blow torch
Related Recipes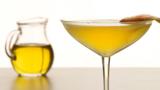 Fred Said