Quick recipe finder Caramel plum muffin

By Phil Vickery From Ready Steady Cook
Ingredients
For the caramelised plums
For the muffin
Method
Preheat the oven to 200C/400F/Gas 6.

For the caramelised plums, heat the sugar and water in a saucepan over a gentle heat until dissolved and bubbling. Boil for 8-10 minutes, or until the sugar has melted and formed a dark caramel.

Add the plums to the mixture and stir until completely coated in the caramel. Transfer the mixture to a small ovenproof dish.

For the muffin, cream the butter and sugar together in a bowl until pale and fluffy, then gradually beat in the eggs. Fold in the flour, adding a splash of milk, if necessary, to loosen the mixture.

Spoon the muffin batter onto the caramelised plums and bake in the oven for 20-25 minutes, or until the muffin has risen and is golden-brown and a skewer inserted into the muffin comes out clean.
How-to videos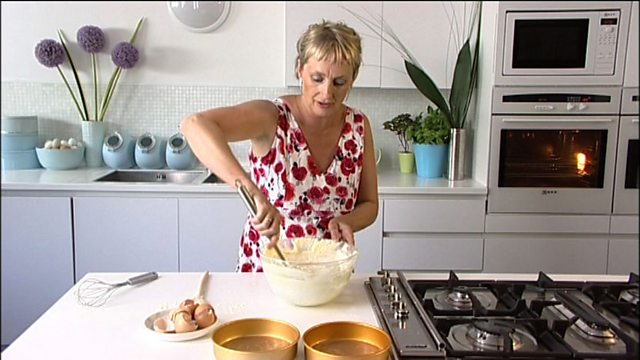 Related Recipes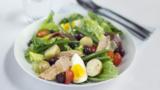 Salade Niçoise
This recipe is from…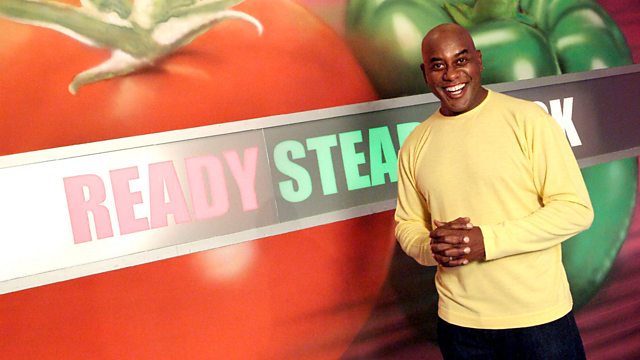 Ready Steady Cook
Episode 7
BBC Two
Recipes from this episode