Quick recipe finder Bread and butter surprise
This chocolatey take on a traditional bread and butter pudding is easy, fun and safe to make with kids.
By Kate Morris and Sally Brown From I Can Cook
Ingredients
Method
Preheat the oven to 200C/400F/Gas 6. Grease a 400ml/14fl oz ovenproof dish with butter. Place the greased dish onto a baking tray.

Butter one side of each piece of bread, then cut each piece into four triangles. Arrange a layer of four triangles into the bottom of the dish.

Sprinkle over half of the chopped pear and chocolate drops.

Repeat the process with the remaining bread, pear and chocolate drops.

Beat the egg and sugar together until pale and well combined, then beat in the milk. Pour the mixture into the dish to cover the bread and fruit layers. Press any bread not covered by the egg mixture down into the liquid to soak, using a fork.

Bake the pudding in the oven for 25-30 minutes, or until the custard has set and is golden-brown on top.

Serve with plain yoghurt and extra pieces of pear, to garnish.
Related Recipes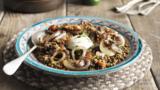 Sweet onions with lentil stew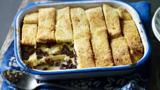 Mary Berry's mother's bread and butter pudding
This recipe is from…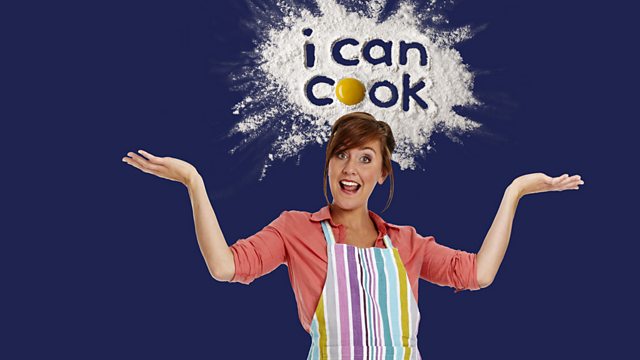 I Can Cook
10. Bread and Butter Surprise
CBeebies