Quick recipe finder Bread and butter pudding
Turn this comfort food classic into a summery dish by replacing the custard with cherry jam and serving with vanilla-spiked double cream, cherries and strawberries.

By Nigel Slater From Nigel and Adam's Farm Kitchen
Ingredients
Method
Preheat the oven to 200C/400F/Gas 6.

Melt the cherry jam and 340ml/12fl oz of water in a pan and stir well.

Generously butter the sliced bread, then cut each slice into quartered triangles.

Arrange the bread in an oven dish in a jumbled fashion.

Pour the jam liquid all over the bread. Using a slotted spoon or ladle, press the bread down to soak up all the juices.

Dust the top with sugar and bake for 30 minutes.

Meanwhile, slice the cherries and strawberries in half, and discard the cherry stones.

Add the vanilla extract to the double cream in a large bowl and lightly whisk until soft peaks form when the whisk is removed from the bowl.

When the bread is cooked and caramelised, slice into portions and serve with a helping of cream and a scattering of fruit.
Related Recipes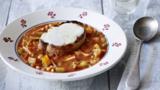 Homemade minestrone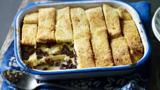 Mary Berry's mother's bread and butter pudding
This recipe is from…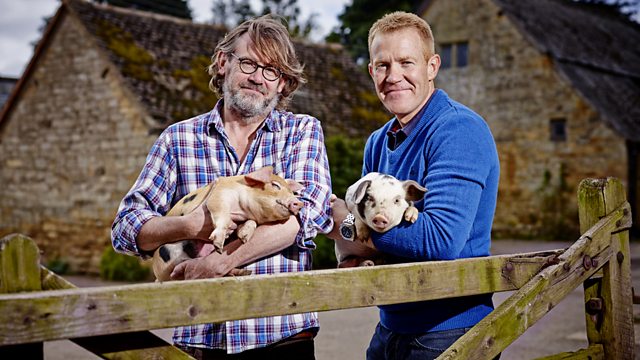 Nigel and Adam's Farm Kitchen
Episode 2
BBC One
Recipes from this episode