Quick recipe finder Braised ox cheeks with gentleman's relish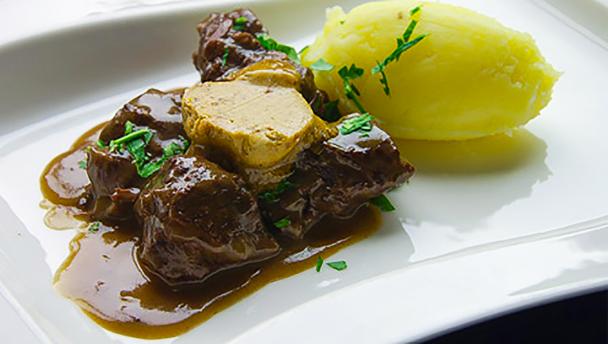 Hearty ox cheeks make a wonderfully satisfying meal during the cold months. Serve with a spoon of buttery mash.

By Simon Rimmer From Something for the Weekend
Ingredients
For the ox cheeks
For the Gentlemen's relish
Method
Dredge the ox cheeks in flour and heat the oil in the casserole dish. Fry the cheeks until golden-brown all over, then remove from the dish using a slotted spoon.

Add the vegetables to the casserole and cook for 2-3 minutes. Pour in the wine and scrape up any browned bits with a wooden spoon.

Add the stock and bring to boil, return the ox cheeks to the dish, bring to a simmer and cook for 2-3 hours, or until the ox cheeks are very tender.

Remove the cheeks from the sauce and boil for 4-5 minutes, or until the sauce has thickened. Strain the sauce, then return the ox cheeks back to the sauce.

Meanwhile, for the relish, blend all the ingredients in a food processor until well combined. Spoon the butter onto a large piece of clingfilm, roll into a long sausage, then chill in the fridge.

Serve the cheeks a slice of relish.
Related Recipes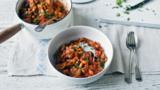 Southern-style pork and beans
This recipe is from…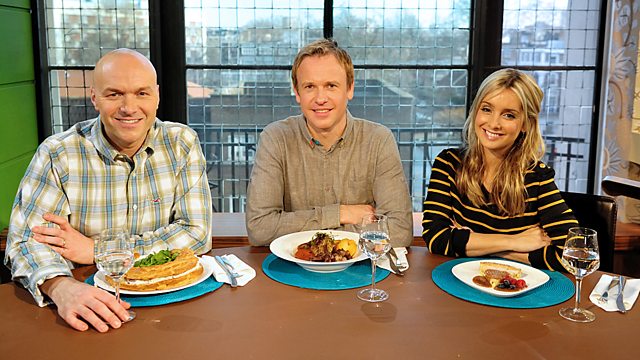 Something for the Weekend
27/11/2011
BBC Two
Recipes from this episode