Quick recipe finder Bone marrow with sirloin steak, bordelaise sauce and sautéed sprouts with chestnuts
Bone marrow is wonderfully rich and perfect served alongside sirloin steak.

By James Martin From Saturday Kitchen
Ingredients
For the bone marrow and sirloin steak
For the bordelaise sauce
For the sauté sprouts with chestnuts
Method
Preheat the oven to 180C/160C Fan/Gas 4. Heat 4 tablespoons of oil in a frying pan, add the shallots and fry until golden. Transfer to a roasting tray and roast for 15-20 minutes.

Add the bone marrow to the roasting tray and return to the oven for 6 minutes, or until the marrow is just cooked, loose but not completely melted. Leave to rest in a warm place.

Heat the remaining oil in the frying pan. Add the steaks and cook each side for 2-3 minutes, depending on the thickness of the steak and how you like it cooked. Leave to rest.

For the bordelaise sauce, melt the butter in a saucepan over a medium heat. Add the shallot and cook for 2-3 minutes. Add the thyme, bay leaf and peppercorns and cook for 3 minutes.

Add the wine and cook until the volume of liquid has reduced by half. Pour in the stock and reduce by half again. Season with a little sugar, to taste. Add the bone marrow from one of the roasted pieces, whisk and set aside. Keep warm.

For the saute sprouts, heat a sauté pan. Add the sprouts and cook for 1-2 minutes. Add the chestnuts and parsley and cook for a further 2 minutes.

Serve the steak with the roasted shallots and bone marrow and the sprouts, with the sauce poured over.
How-to videos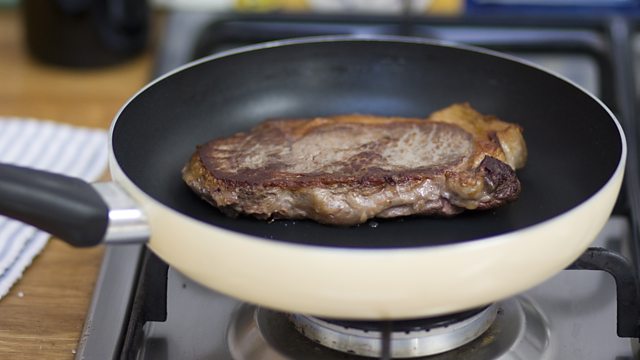 Related Recipes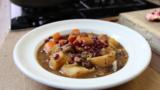 Hearty party hotpot
This recipe is from…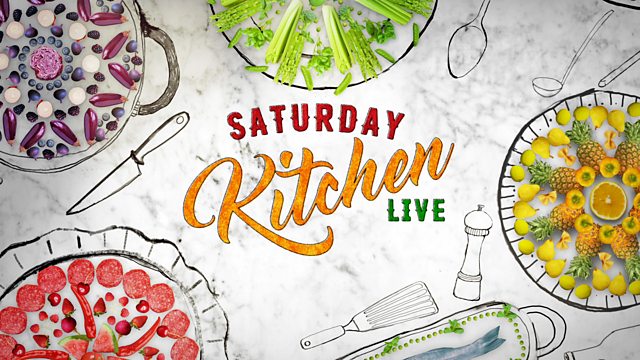 Saturday Kitchen
06/12/2014
BBC One
Recipes from this episode