Quick recipe finder Bolognese with tagliatelle
James' bolognese is a cinch to make – just let it bubble away for a rich sauce that's sure to please. If you're short of time, fresh tagliatelle is available in most large supermarkets.
For this recipe you will need a pasta machine with a tagliatelle cutter.

By James Martin From Saturday Kitchen
Ingredients
For the pasta
For the bolognese
To serve
Method
For the pasta, place the flour and eggs into a food processor and pulse until well combined and the mixture comes together as a dough. Place the dough in a bowl, cover with cling film and place in the fridge to rest for 30 minutes.

Cut the pasta dough in half and pass it through a pasta machine at its widest setting. Repeat this process, decreasing the roller setting down grade by grade with each pass until the dough is thin enough to pass through your tagliatelle cutter. Add your cutter to the pasta machine and pass the pasta through the machine to make your shape. Dust the pasta with a little semolina.

Repeat the process with the remaining dough, then place the shapes onto a plate and use immediately or refrigerate overnight.

For the bolognese, heat a large frying pan and add the oil. Once hot, add the pancetta and cook until golden-brown and crisp. Add the two types of mince and cook until brown all over, this will take 6-8 minutes.

Add the tinned tomatoes and garlic and cook for 25-40 minutes, or until you have a thick reduced sauce. Season with salt and pepper and stir in the basil. Keep warm until ready to serve.

For the pasta, cook the pasta in a large pan of salted boiling water until al dente (about 3-4 minutes). Drain, reserving a little pasta water, and add the bolognese. Mix together with a little pasta water.

To serve, place some of the pasta and bolognese in serving bowls. Garnish with freshly grated Parmesan cheese.
How-to videos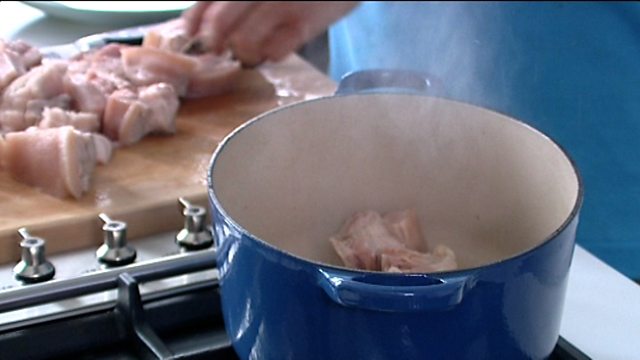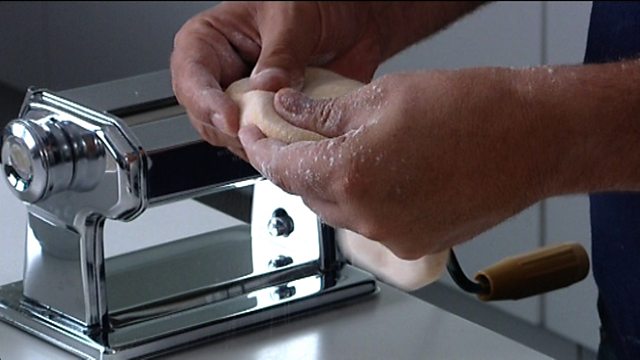 Rolling pasta using a pasta machine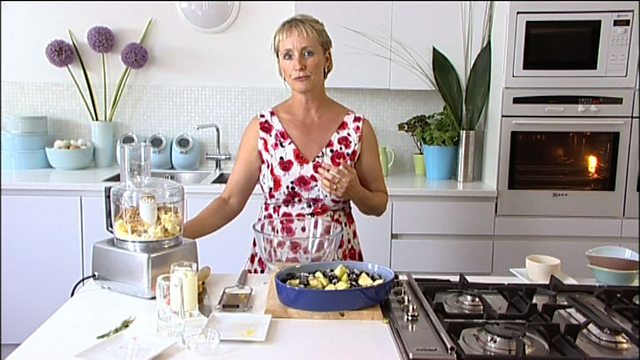 Using a food processor to pulse ingredients
Related Recipes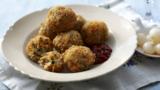 Bitterballen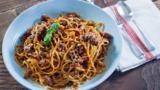 Beef ragu with linguine
This recipe is from…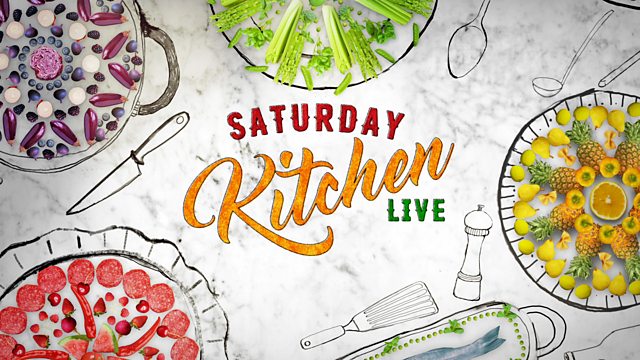 Saturday Kitchen
Saturday Kitchen
BBC One
Recipes from this episode