Quick recipe finder Blackberry charlotte with custard
Make the most of blackberries with James Martin's classic recipe for a fruit charlotte.

By James Martin From Saturday Kitchen Best Bites
Ingredients
For the charlotte
For the custard
Method
Preheat the oven to 220C/425F/Gas 7.

For the charlotte, heat a frying pan until hot. Add the blackberries, sugar and dash of water and fry until the sugar has melted and the blackberries are tender. Set this blackberry compote aside.

Cut the bread slices in half, and then each half into four slices to get small fingers. Dip each piece of bread in to the melted butter and line the mould, reserving some for the lid.

Once the mould is lined, spoon in the blackberry compote and cover with more bread that has been dipped in melted butter. Place onto a baking tray and bake for 25-30 minutes, or until golden-brown on top.

For the custard, place the milk, cream and vanilla pod into a saucepan and simmer gently for five minutes.

Pour the hot milk onto the eggs and stir until well combined. Pour the custard into a hot saucepan and heat, stirring constantly, until the custard has thickened slightly. Strain to through a fine sieve.

Remove the charlottes from the oven and set aside to cool slightly. Carefully turn the charlottes out of the mould.

Serve the charlottes in a pool of custard, alongside a spoonful of clotted cream and a dollop of vanilla ice cream.
Related Recipes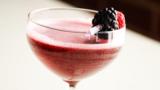 Berry nice
This recipe is from…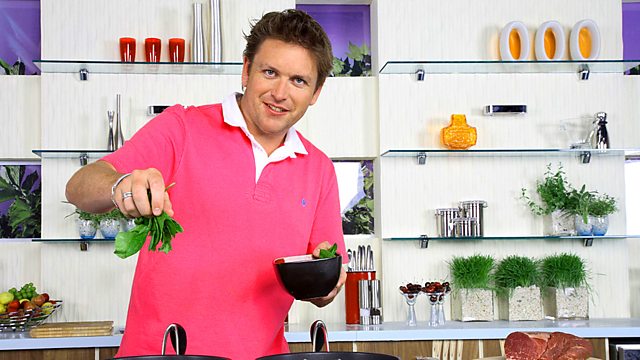 Saturday Kitchen Best Bites
204. 18/10/2015
BBC One
Recipes from this episode