Quick recipe finder Black Forest trifle
Black Forest gâteau, with its blend of chocolate, cream, cherries and Kirsch, may be a real symbol of the seventies – but that doesn't stop it being delicious. This trifle uses those same lovely flavours to even more spectacular effect. If you don't have time to make the cherry blondies for the base, you can always use a good shop-bought sponge cake instead.
Equipment and preparation: you will need a 20x26cm/8×10½in brownie tin and a large trifle bowl.

By Paul Hollywood From Paul Hollywood's Pies & Puds
Ingredients
For the cherry blondies
For the chocolate custard
To assemble
Method
For the blondies, preheat the oven to 180C/350F/Gas 4 and line a 20x26cm/8×10½in brownie tin with parchment.

Put the butter and white chocolate in a bowl set over a pan of simmering water and leave to melt, stirring from time to time. When smooth and melted, leave to cool slightly.

Put the sugar, eggs and vanilla in a large bowl and use an electric whisk or a mixer to whisk them together for several minutes until pale and moussey and increased in volume. Slowly pour the melted chocolate mixture onto the eggs and fold in gently.

Add the flour and fold in lightly. Fold in the chopped dark chocolate. Pour into the lined tin and scatter over the glacé cherries.

Bake for about 30 minutes, or until a skewer inserted into the centre comes out almost clean. Leave to cool in the tin.

For the chocolate custard, put the cream and milk in a pan and heat until just about to boil. Take off the heat. Whisk the egg yolks, sugar and flour together. Pour the hot milk and cream onto the eggs and whisk until smooth. Return this mixture to the pan, and add the chopped chocolate.

On a low heat and stirring constantly, cook until all the chocolate has melted and the custard thickens. Remove from the heat, strain into a jug and cover the surface of the custard with cling film (this prevents a skin from forming). Leave to cool completely.

To assemble the trifle, use around one-third of the blondies, cut into 2-3cm/¾-1¼in cubes, to line the base of a large trifle bowl (you won't need the remaining blondies for this recipe). Trickle over the Kirsch, so that it soaks into the blondies. Scatter over the drained cherries, then spread over the cherry jam.

Spoon the cooled chocolate custard over the cherries then put in the fridge for several hours until the custard is set.

To finish the trifle, whip the mascarpone with the cream in a bowl until the mixture holds soft peaks when the whisk is removed from the bowl. Swirl or pipe this over the chocolate custard. Finish with grated chocolate.
How-to videos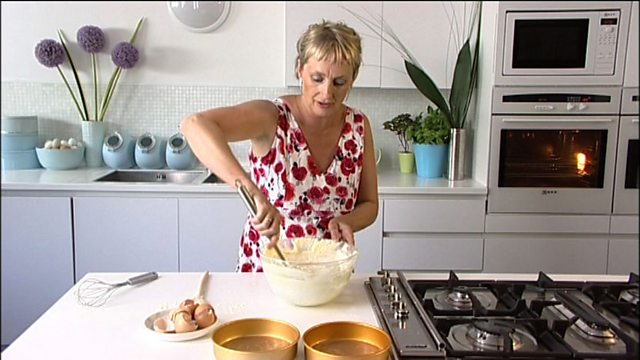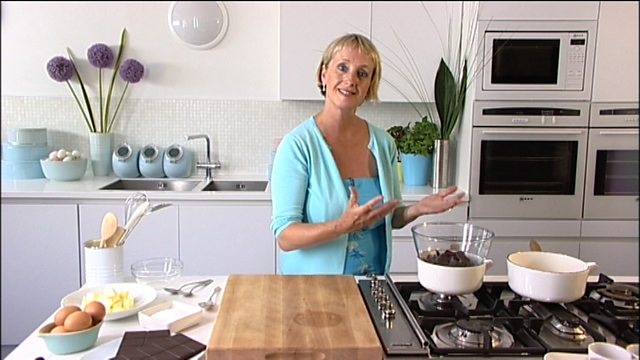 Related Recipes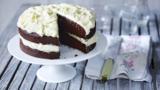 Celebration chocolate cake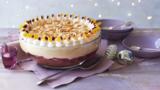 Christmas trifle
This recipe is from…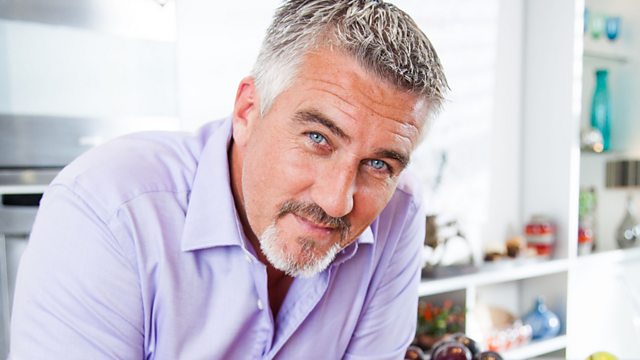 Paul Hollywood's Pies & Puds
Episode 18
BBC One
Recipes from this episode