Quick recipe finder Beetroot gnocchi with butter, sage and orange sauce

By Gennaro Contaldo From Saturday Kitchen Best Bites
Ingredients
For the gnocchi
For the sauce
Method
For the gnocchi, place the potatoes into a pan of salted water and bring to the boil. Simmer for 15-18 minutes, or until tender.

Drain the potatoes and return them to the heat to drive off any excess moisture. Allow them to cool for a minute and then mash well using a potato masher or ricer.

Blend the beetroot in a food processor to a purée. Pass the purée through a fine sieve.

Tip the flour onto a clean work surface and make a well in the centre. Add the beaten egg, mashed potato, beetroot purée and salt to the well.

Using your hands, mix well until the dough reaches a smooth consistency. Split the dough into 4-6 equal pieces and roll each piece out into a long sausage shape.

With a sharp knife, cut the gnocchi 'sausages' into 2cm/1in pieces and set aside.

Bring a large saucepan of lightly salted water to the boil. Add the gnocchi and simmer until they float back up to the top. As they come to the surface, lift them out with a slotted spoon. As soon as you drop the gnocchi into the boiling water, start making the sauce – you need to work quickly because the gnocchi will rise to the top after only a minute or so.

For the sauce, melt the butter in a large frying pan and add the sage leaves. Allow the sage to infuse for about 30 seconds and then add the orange juice and salt, to taste.

Scoop out the cooked gnocchi with a slotted spoon, allowing them to drain a little, and then add them to the sauce, mixing well. Cook for a minute or so until the sauce begins to thicken slightly.

Remove the pan from the heat, stir in the parmesan and serve immediately, sprinkled with orange zest.
How-to videos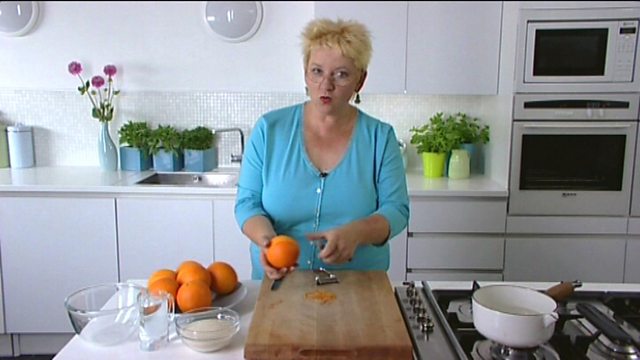 Related Recipes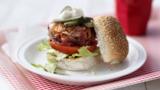 The ultimate veggie burger
This recipe is from…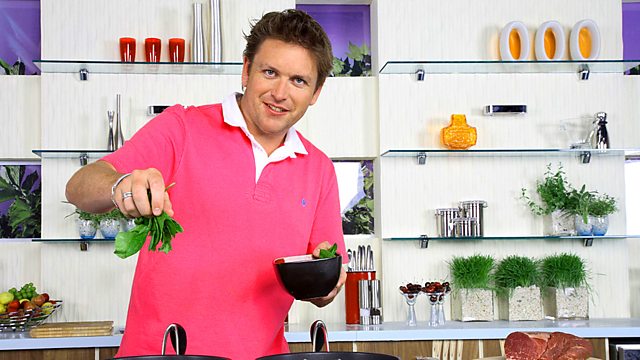 Saturday Kitchen Best Bites
Episode 129
BBC One
Recipes from this episode