Quick recipe finder Beef stroganoff
You may need to cook this in batches up to step 4, then mix everything together in a large pot before transferring to ovenproof dishes.

By The Hairy Bikers From Hairy Bikers' Meals on Wheels
Ingredients
Method
Preheat the oven to 180C/350F/Gas 4.

Heat the vegetable oil in large frying pans and add the meat. Fry for 2-3 minutes, turning once or twice, until the meat is browned all over then remove the meat from the pan and set aside.

Add a little more oil if necessary and fry the onions for 3-4 minutes or until just starting to soften, then stir in the peppers and cook for a further 3-4 minutes. Add the mushrooms and cook for a further five minutes.

Sprinkle in the paprika and stir to coat the vegetables then add the water and yoghurt and reduce the heat.

Stir in the beef and any resting juices. Transfer to ovenproof dishes, cover with aluminium foil and cook in the oven for about one and a half hours or until the meat it tender and the sauce is thick.
Related Recipes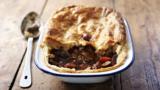 How to make steak and ale pie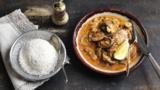 Mushroom stroganoff
This recipe is from…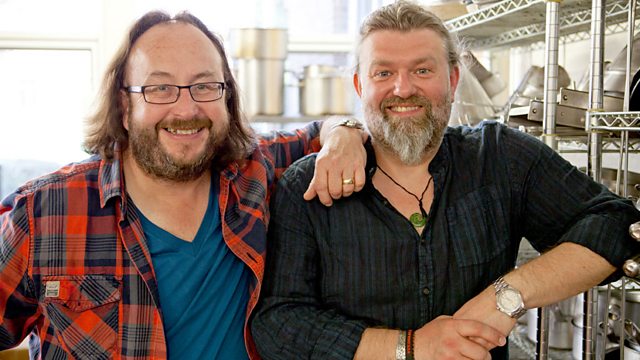 Hairy Bikers' Meals on Wheels
Episode 4
BBC Two
Recipes from this episode