Quick recipe finder Basic braised mince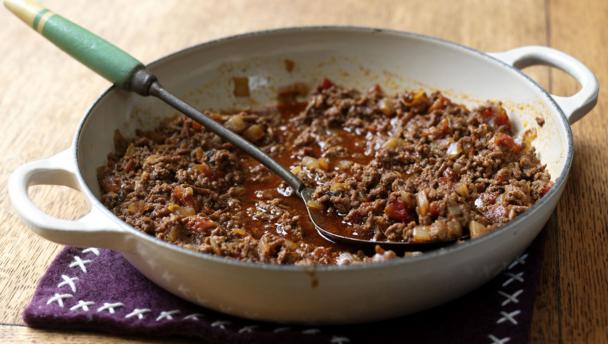 This easy braised mince can be used as a base for lots of recipes and makes enough to freeze half for a quick supper.

By Paul Merrett From Economy Gastronomy
Ingredients
Method
Heat half of the vegetable oil in a large pan over a high heat. Add the onions, garlic and herbs and fry for 3-4 minutes, or until softened and golden-brown. Turn off the heat and set the pan aside.

Heat half a tablespoon of the remaining oil in a separate pan over a medium heat. Add a third of the beef mince and fry for 4-5 minutes, or until browned.

Transfer the browned mince to the pan containing the onions, garlic and herbs. Repeat the process twice more with the remaining oil and the remaining batches of mince. (Overloading the pan will not speed things up because the pan will lose heat, so take your time.)

Return the pan containing the cooked mince and vegetables to a medium heat. Add the tinned tomatoes and Worcestershire sauce and stir the mixture well to combine. Bring the mixture to a simmer.

Meanwhile, crumble the stock cubes into a large heatproof jug and add 1 litre/1¾ pints of boiling water. Stir until the stock cubes have dissolved. Add the stock to the beef and bring to a simmer. Simmer for 1 hour, uncovered, or until the volume of liquid has reduced slightly and the sauce has thickened.

The braised mince can be eaten straightaway, served with rice or spaghetti. See the tips sections for other ways to use the mince.
Recipe Tips
To make cottage pie: Spoon half of the mince into a baking dish, top with about 750g/1lb 10oz mashed potato and bake at 190C/170C Fan/Gas 5 for 30 minutes, until bubbling and golden-brown on top.
To make chilli: Stir a can of kidney beans in chilli sauce into half of the mince mixture and warm through. Serve with soured cream, tortillas and guacamole.
To freeze the mince, leave to cool, pop in a freezer-proof container, it will keep in the freezer for 2 months.
Related Recipes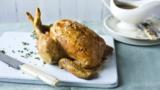 Easy roast chicken with gravy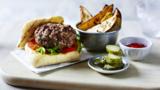 Beef burger with thyme potato wedges
This recipe is from…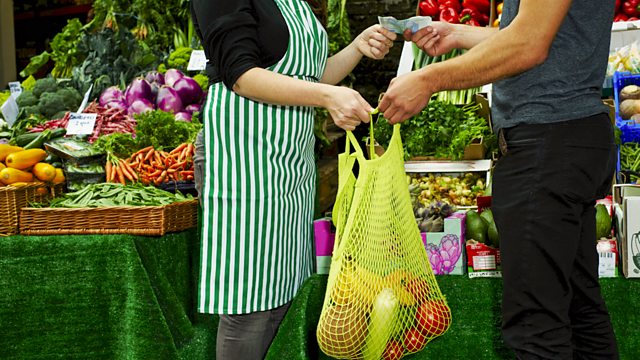 Economy Gastronomy
Episode 1
BBC Two
Recipes from this episode