Quick recipe finder Barbecued veal chops with fresh herbs and salmoriglio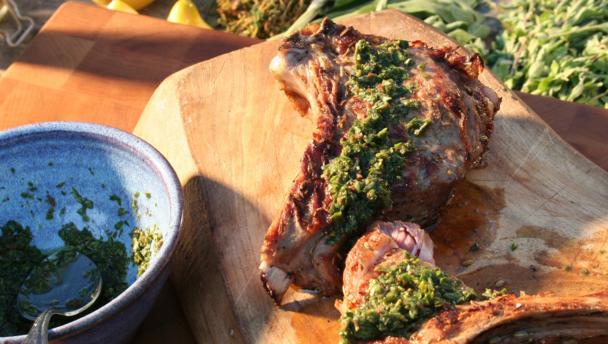 By Valentine Warner From What to Eat Now
Ingredients
For the salmoriglio
Method
Rub the veal chops all over with the olive oil. Place them into a large, shallow dish, then sprinkle over the fennel seeds.

Sprinkle the sage leaves, thyme sprigs, rosemary sprigs, garlic and strips of lemon rind over the veal chops. Season, to taste, with freshly ground black pepper.

Cover the dish with cling film and chill in the fridge for 4-6 hours, turning the veal chops over after three hours.

Thirty minutes before you want to start cooking, light the barbecue outdoors.

When the coals are white hot and the flames have died down, season the marinated veal chops with salt, then place them onto a rack set over the hot coals. Sprinkle over the herbs used in the marinade, allowing them to smoke and burn where they fall.

Cook the veal chops for 5-6 minutes on each side, or until charred on both sides but tender, pink and juicy inside (cut one of the veal chops open to check).

When the veal chops are cooked to your liking, remove from the coals and set aside to rest for 4-5 minutes.

Meanwhile, for the salmoriglio, in a bowl, mix together the chopped marjoram, olive oil, lemon juice and sea salt flakes until well combined. Stir well and set aside for 8-10 minutes to allow the flavours to infuse.

To serve, place one veal chop into the centre of each of four serving plates. Spoon over the salmoriglio sauce.
Related Recipes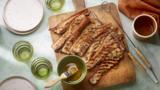 Barbecue belly pork
This recipe is from…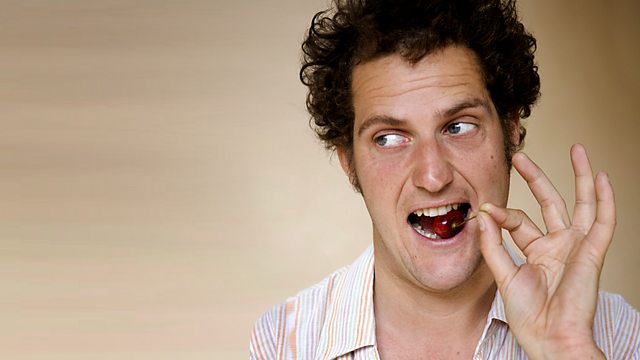 What to Eat Now
Episode 1
BBC Two
Recipes from this episode